Back to Overview
La Carta
Warm interior colours
La Carta by Scheurich
From a distance the new cover pot series La Carta looks as if it were folded from linen, leather or paper. With La Carta Scheurich has achieved a high-quality ceramic design that captures the sophisticated style and warmth of Italy. Creme, Gialla, Rosata and Marroncina colour our creative living spaces in a Tuscan palette and have a grounding effect when working from home, when being creative or when winding down and relaxing.
With edges at the bottom, yet round at the top – La Carta plays with a modern, styled, sophisticated structure and natural colours; welcome to the cosy cottage with a Mediterranean flair. Especially suitable plant combinations for La Carta are gerbera, stonecrops (Sedum) or kalanchoe: the orange coloured blossoms of these popular houseplants are beautiful and match the various shades of the cover pots.
La Carta perfectly adapts to varying trends in décor and to individual preferences – these appealing cover pots find their place as easily alongside boho styling as around animal prints, African or artisan items. Combined with wooden furniture and other natural materials, La Carta picks up on the idea of an eco-friendly lifestyle in a stylish way.
Currently, less is more; reduced colour palettes are all the rage and La Carta brings harmony into the living space. When it comes to sustainability, Scheurich is taking care of that too – the cover pots are themselves stylish "wrappers" for gift plants for family, friends and colleagues.
La Carta is 100% watertight and Made in Germany.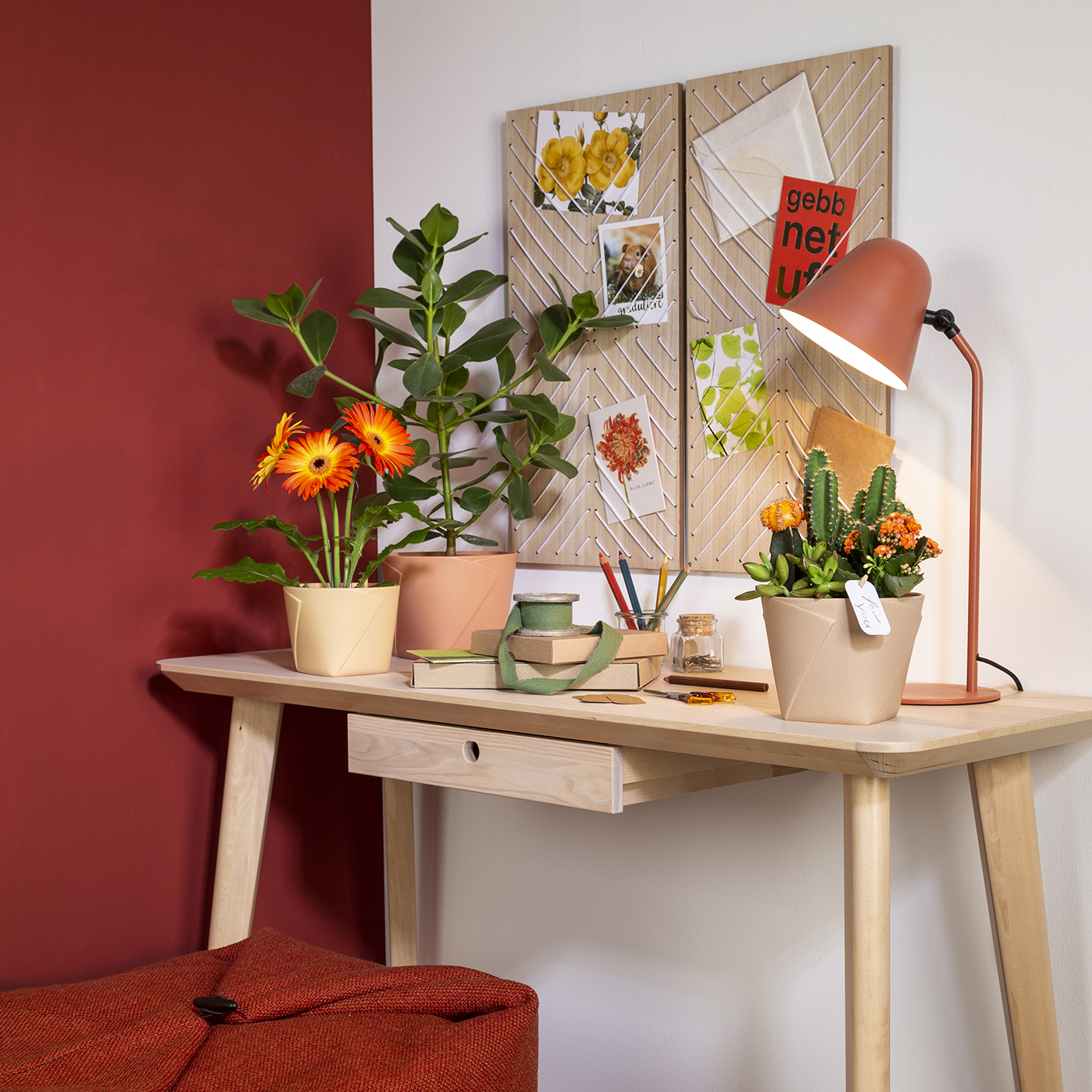 | Available sizes: | |
| --- | --- |
| Cover pots: 14, 16 and 18 cm | |