Back to Overview
Mediterranea
Soulcation
Mediterranea by Scheurich
Instead of bright and colourful pallets, harmonious combinations in warm hues are all the rage: welcome to the Slow Living trend. The new cover pot series Mediterranea by Scheurich, embodies this theme of slowing down among the Tuscan hills and cypresses, making the love of plants a real Italian amore: Gialla, Marroncina and Rosata form a new colourful trio in which to fall in love.
This series likes to rise to the occasion: Scheurich uses differing pot sizes for Mediterranea to create a relaxing atmosphere of 'Dolce Vita' throughout the home. Completing the look, using Sansevieria, Cereus and fern plants, these cover pots are beautifully suited to wooden sideboards in the hallway as an instant reminder to take a little break upon returning home after a long day. But in other rooms also, Mediterranea is a great feature where there is a nature-inspired feel to the interior styling.
Mediterranea brings the sun into the home and wins the viewer over with its harmonious colour concept. A fine surface texture emphasises this Latin-inspired design in a discreet way and helps to accentuate the luscious green of our favourite plants. The minimalist and timeless shape of the pots and natural looking accessories, such as wicker coasters, perfect the Slow Living concept aesthetically.
Sustainable and long-lasting; the ceramic cover pots are Made in Germany and are 100% watertight.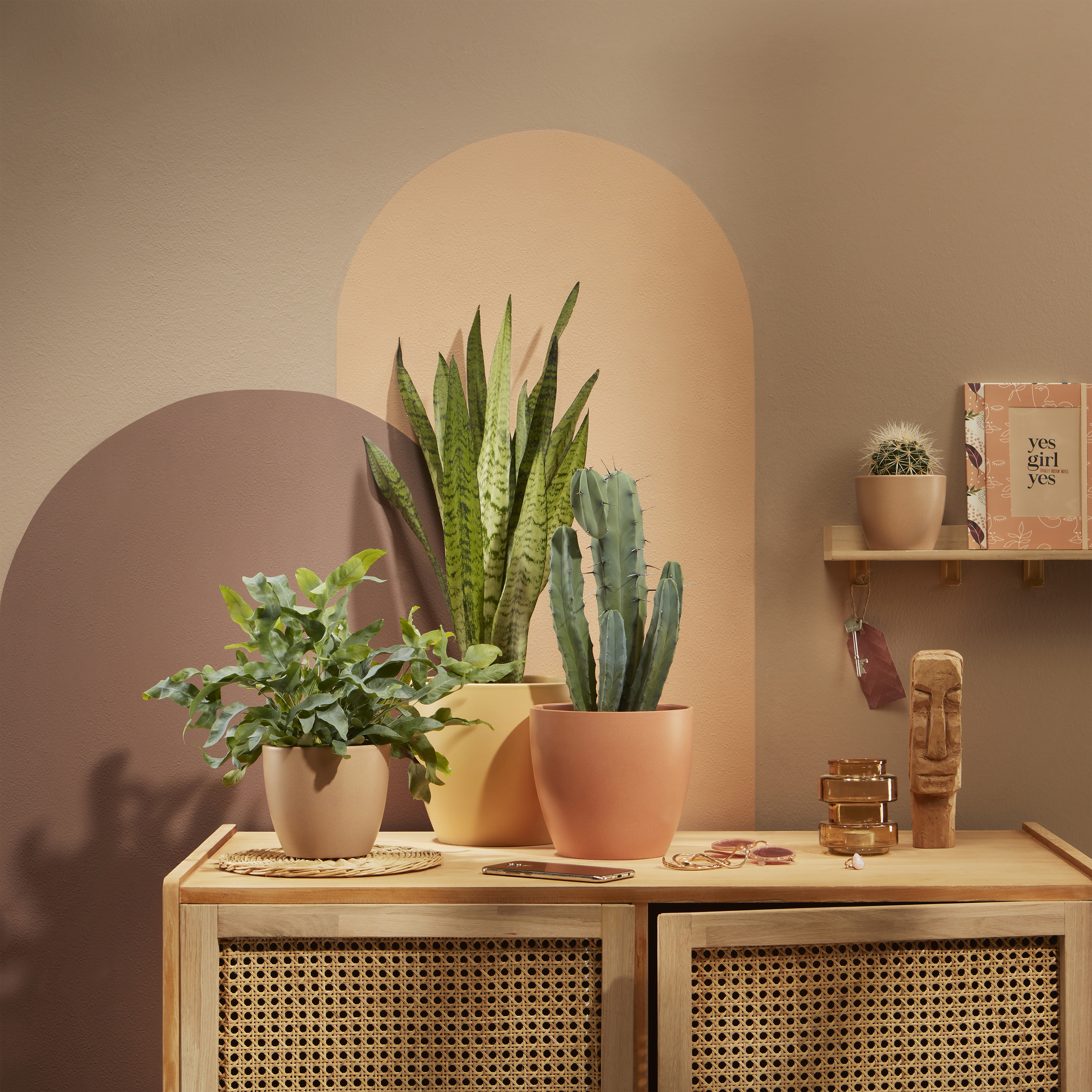 | Available sizes: | |
| --- | --- |
| 7, 9, 11, 13, 14, 16, 19 and 22 cm | |