Back to Overview
Mercury
Glamour and Shine
Mercury by Scheurich
Be it fashion or interior design – metallic colours are part of the scene. And there's good reason for that; they match the minimalistic clean chic trend perfectly, which is dominated by white, black and grey. In these pared down surroundings, precious metals look especially stylish and create striking, shiny focal points.
With Mirror Silver Scheurich has already successfully transferred this style into cover-pots. Now the company is expanding this collection with a very precious-looking addition. Mercury features a visually attractive, sophisticated matt finish and will certainly catch the eye in the world of modern interior design. The elegant look is enhanced by a textured surface, hand-made in its appearance. The play of light and shadow gives these newcomers an extraordinarily vivid look. These distinct cover-pots are easily combined and will be in the spotlight, be it in the private city apartment or at the office.
Clear the stage for a stunning arrangement placed on a simple side table; Peperomia Obtusifolia Green (baby rubber plant) in Titanium Silver and Euphorbia lactea Cristata (coral cactus) in Platinum Silver show off their glamorous side.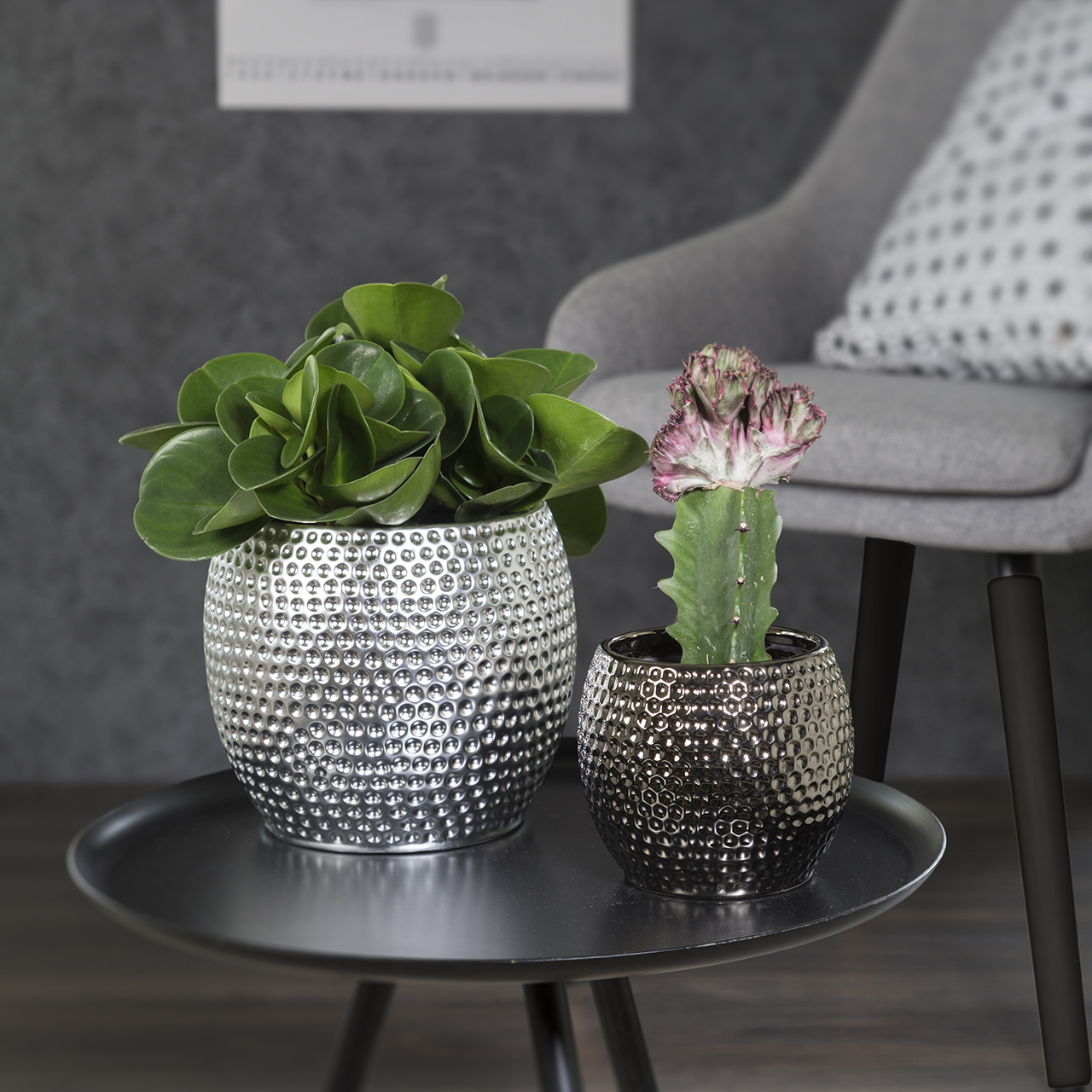 | Available sizes: | |
| --- | --- |
| Cover-pot: 11, 15 and 18 cm | |