Back to Overview
Stone Look
Stylish with Stones
Stone Look by Scheurich
Great inspiration! Renovated stone houses are rightly associated with comfort and a calming atmosphere. Scheurich is now bringing this cosy cottage feeling directly into the living space with its latest cover pot series Stone Look. Chalk, Rock and Slate complete the indoor jungle with their high-quality stone effect design and meet the desire for more naturalness.
Solo, duo or trio; plant enthusiasts can use the three colours according to their personal preferences – on their own or in combination – and may like to choose plants such as echeveria or golden polygody (Phlebodium). In the lighter shades of stone, the surface texture and indentations seem especially realistic. Stone Look is produced using a sophisticated casting technology, whereby Scheurich marries its knowledge of craftsmanship with innovative techniques. The cover pots are ceramic and are 100% watertight and Made in Germany.
The authentic styling is reinforced by the cubic shape of the cover pots. The clear lines are counterbalanced with the textured surface, making Stone Look seem cooler or warmer depending on the angle of the light, hence creating a harmonious bigger picture.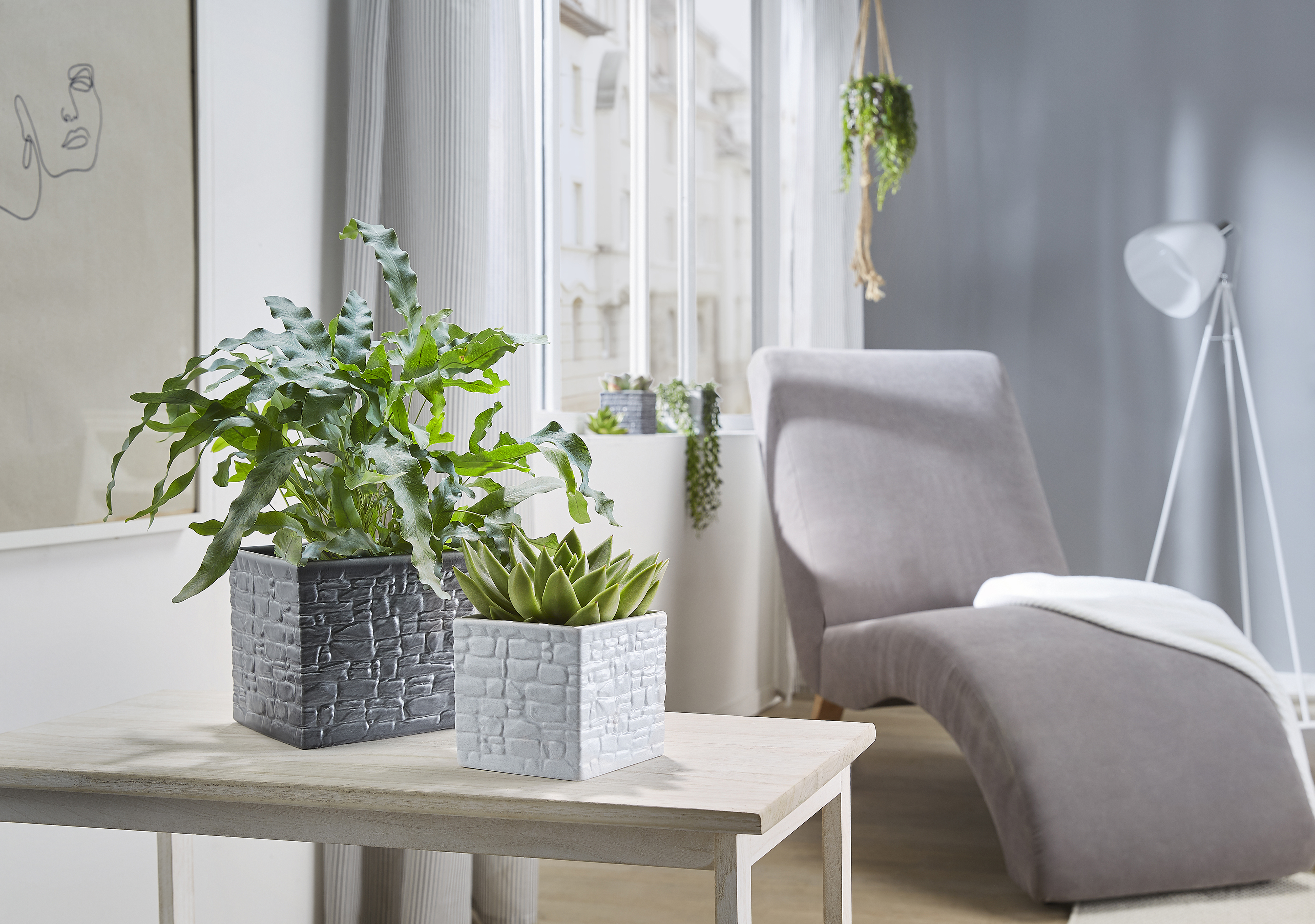 | Available sizes: | |
| --- | --- |
| Cover pots: 11, 13, 15 and 18 cm | |