Back to Overview
Wildlife
Capturing the jungle
Wildlife by Scheurich
The fascinating jungle – a magical place brimming with animals and plants. With its new cover-pot series Wildlife, Scheurich brings us the essence of the primordial rain forest, far removed from a world of the internet and films. The design resembles prints from old books, telling stories of other worlds that nonetheless complement the modern urban jungle.
Extravagant and still discrete! The bold design with its exotic plants and leaping jaguar catches the eye right away. Aesthetically, the surface softens the jungle pattern and emphasises a natural look. Fans of interior design will enhance the atmosphere with additions such as tropical plants; for example Calathea (prayer plant) or Peperomia (Dwarf pepper) combined with coordinating cover pots in Burgundy and Oliva that capture the colours of blossoms and leaves of the jungle, hence creating a beautiful tropical picture.
Charming look – modern technique: Scheurich uses an innovative technique to produce this modern design. Wildlife is an attractive inhabitant of window sills, side tables or sideboards, especially in homes where the décor is extravagant and bold with patterned wallpapers and golden accessories.
In combining several Wildlife cover pots a special kind of Urban Jungle can grow indoors. This extraordinary item from the current Scheurich product range is 100% watertight and is Made in Germany.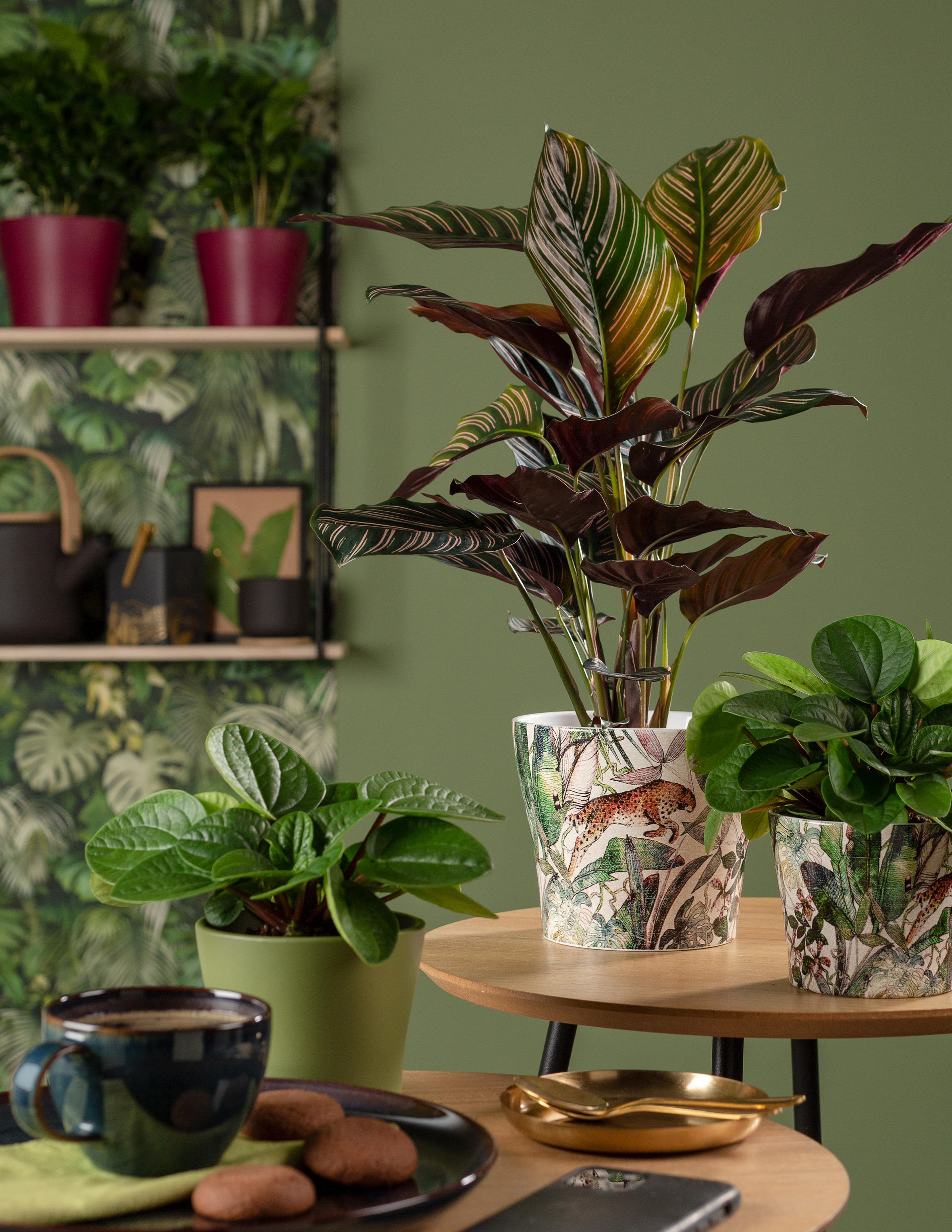 | Available sizes: | |
| --- | --- |
| Cover pots Wildlife: 11, 13 and 15 cm | |
| Cover pots Burgundy: 11, 13, 15, 17, 19 and 21 cm | |
| Cover pot Oliva: 11, 13, 15, 17, 19 and 21 cm | |