Back to Overview
Cork Style
To feel good
Cork Style from Scheurich
Cosiness: no word is better suited to describe the fascinating effect of cork. Scheurich focuses on its naturalness and warmth with the Cork Style cover pot series – welcome to Cosy Cottage. Plant lovers can now create the popular English country house style in a warm and homely way with Cork Style.
With its soft brown colour, natural appearance and perfectly matched with cacti (Gymnocalycium mihanovichii), a Flaming Sword (Vriesea 'Splenriet') or Champion Bird's Nest Fern (Asplenium nidus campio), Cork Style creates an ambience to linger in. The cork effect provides the inspiration to savour the full range of the warm colour spectrum; furniture, tableware and other accessories, together with Cork Style, create a fresh and open overall setting. This is where plant lovers recharge after work, enjoy relaxing weekends and invite friends and family to get together.
The variant Cork Jungle is particularly charming with its additional leaf print, combining a classic cork look with the modern urban jungle. Both Cork Style versions represent the longing for nature in a wonderfully contemporary way. Natural styles are in demand in challenging everyday life and, in keeping with the current Meraki philosophy, encourage you to do something with soul, heart and creativity.
Scheurich's Cork Style also satisfies with its innovative polyprint technology and the quality features of being both Made in Germany and 100% waterproof.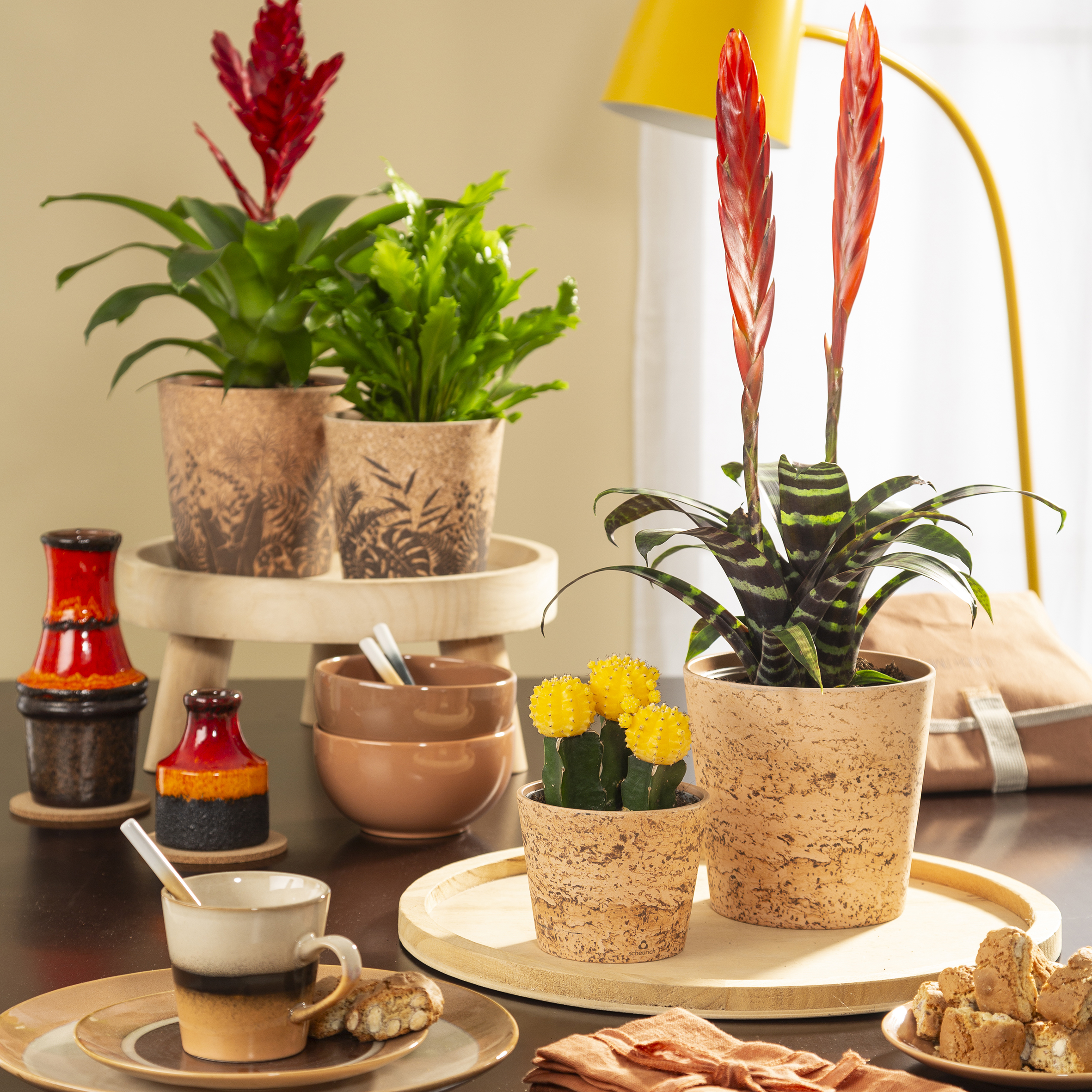 | Available sizes: | |
| --- | --- |
| Cover pots Cork: 12, 14, 16 and 19 cm | |
| Cover pots Cork Jungle: 14 and 16 cm | |