Back to Overview
Cottage Hanging Pots
At lofty heights
Cottage hanging pots from Scheurich
Now the feel-good factor at home rises to a new level. On trend hanging pots in Dark Oak, Soft Wool and Silent Green extend the Scheurich Cottage range and, when placed at eye level, above a sideboard or from the ceiling, create an integrated decorative concept for any room that invites you to linger and relax.
Green as far as the eye can see: the hanging pots with plants such as Aeschynantus (Lipstick Plant), Epipremnum (Ivy) or Senecio herreianus (Pea Plant) unfold their full effect on the observer – there is no limit to growth here.
Sustainable living loves craftsmanship. The Cottage hanging pots look as if they were handmade and are of high quality. For the joy of a coordinated look, home décor fans also like to reach for the Cottage planters in Dark Oak, Soft Wool, Silent Green and Dry Reed. Textiles, furniture and accessories made from renewable materials are also particularly popular. The hanging rope, made of 100% natural jute, complements the hanging pots perfectly.
Cottage is Made in Germany, absolutely waterproof and can therefore be used anywhere without any problems.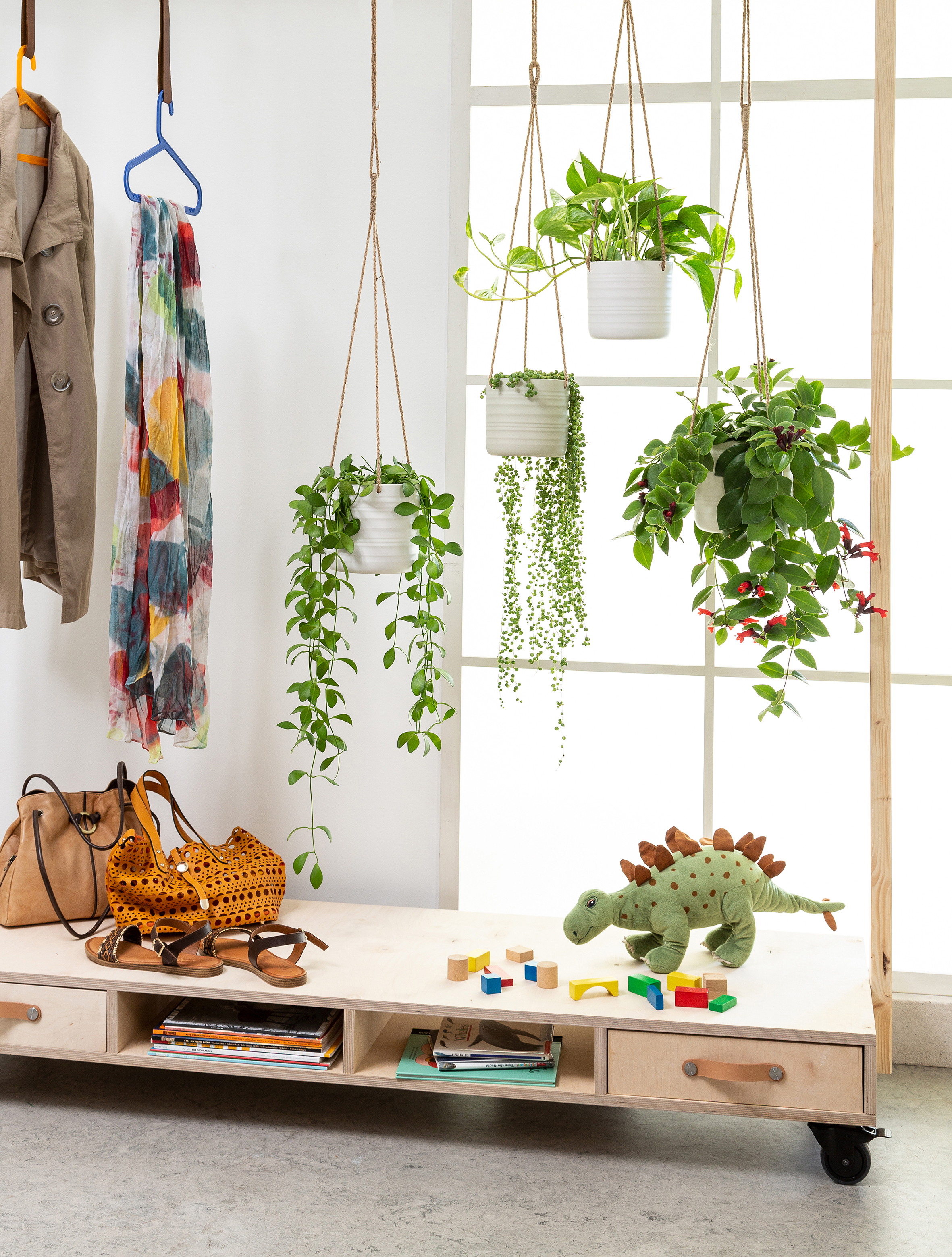 | Available sizes: | |
| --- | --- |
| Cover pots: 12, 14, 17, 20, 23 and 28 cm | |
| Hanging pots: 14 and 17 cm | |