Back to Overview
Lagom
Scandinavian Lifestyle
Lagom by Scheurich
After Hygge comes Lagom, literally translated as "just the right amount", and it is moving into the living space. With the cover-pot series of the same name, Scheurich presents the current trend from Scandinavia. Lagom is a playful match of original charm and realistic finish – the high-quality design in yellow, grey and blue merges into a variety of interior styles and visually suits many different green plants.
Getting inspired by nature is popular and creates the right atmosphere for recharging and relaxing. This fascinating design features a distinctive and glossy finish. Additionally, every pot is unique – no oval is the same as another, making Lagom radiate with distinctiveness instead of perfection. Individuality is also Scheurich's theme for the Scandinavian design names; Elna the radiant, Luna the moon, and Alma meaning the valiant.
Reaching the middle ground with mix and match; Lagom complements colourful or solid coloured cover pots equally, producing a creative mix. Plant-wise everything is possible, from Haworthia, Hawaiian or Madagascar palm tree to aloe vera. All cover pots are Made in Germany and 100% watertight.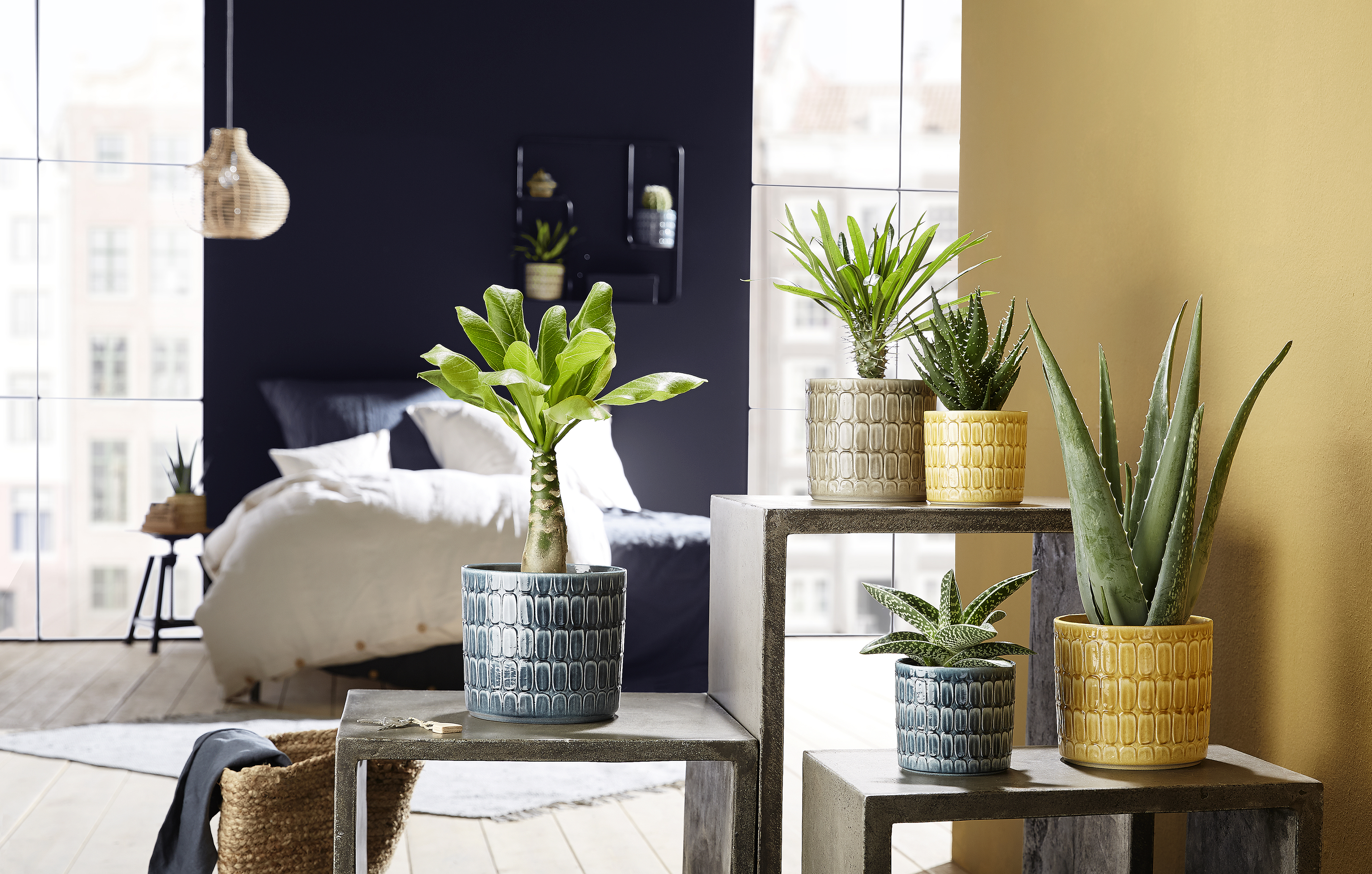 | Available sizes: | |
| --- | --- |
| Cover pot: 10, 12, 14, 16 and 19 cm | |