Back to Overview
Marble
Designed by Nature
Marble by Scheurich
Marble likes it modern! Scheurich now combines the look of this classic stone with trendy interior accessories in metal. Cool Marble and Black Marble upgrade side tables and sideboards and apply a finishing touch to the clean-chic trend.
Thanks to the glossy finish, the unique surface of these cover pots with their marble-look truly stand out. Soft markings flow across the pure white, while softening the dramatic black – transporting our thoughts far away, just for a couple of moments, Marble takes us to Italian cities and luxurious rooms.
Scheurich particularly highlights the orchids Cambria Burrageara "Nelly" and Paphipedilum "Pinocchio" (lady's slipper) as perfect partners. Since orchids can be difficult to maintain, the plant container Cool Marble is ideally suited – the design of the pot respects the sensitive aerial roots of these elegant plants, making sure they are not permanently sitting in water.
Depending on interior décor and preferences, Marble can be rearranged in a heartbeat; be it with the same colour, in black and white or as a mix of several sizes. Marble is 100% watertight and is Made in Germany.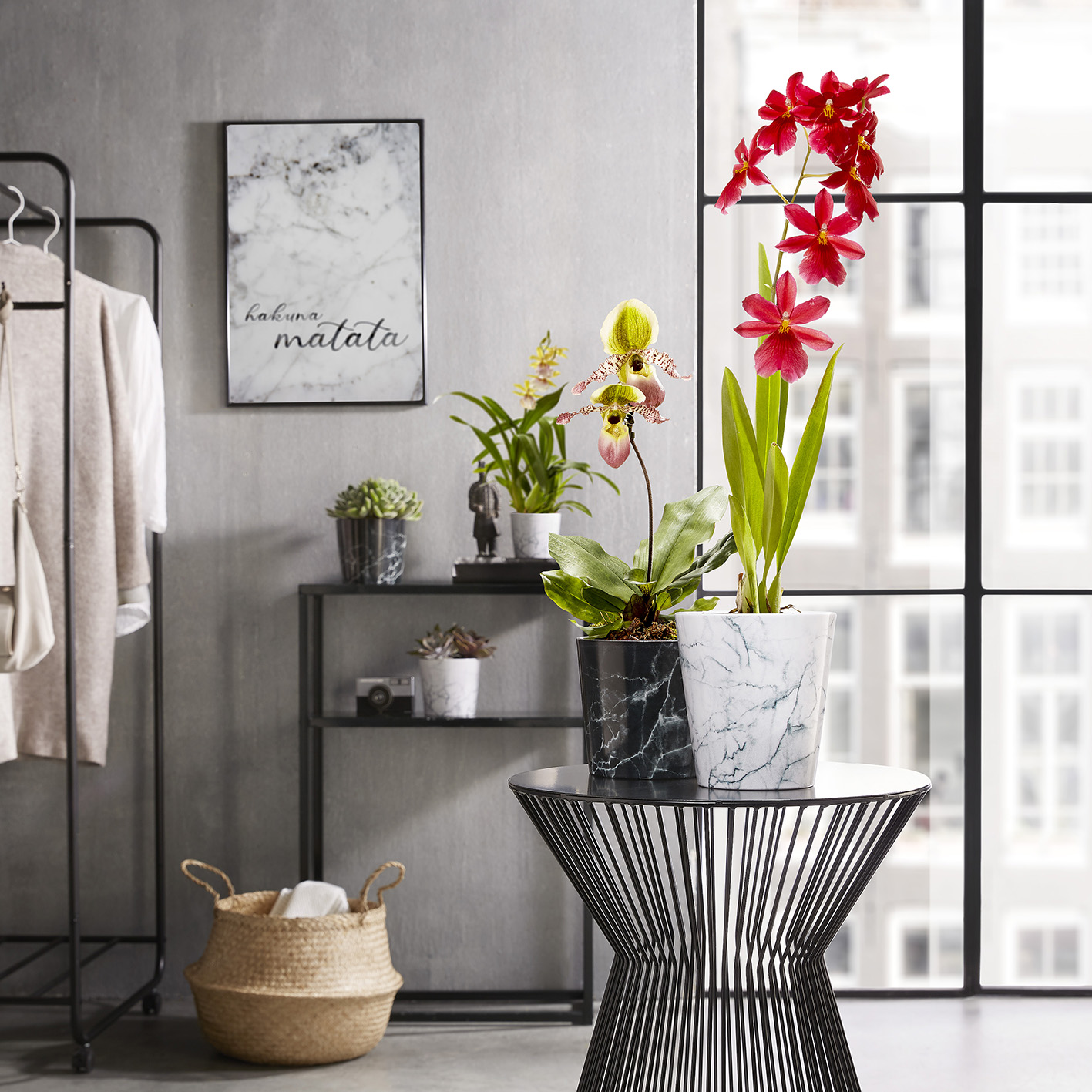 | Available sizes: | |
| --- | --- |
| Cover pot Cool Marble, Black Marble: 11, 13, 15, 18 and 21 cm | |
| Orchid container Cool Marble: 14 cm | |