Back to Overview
Material Mix
In the know
Material Mix by Scheurich
It's time for natural combinations. Palma, Legno and Juta bring together what belongs together for this season – wood, linen and woven pieces. The three cover pots focus on exciting surface finishes and only leave one question unanswered: Is it real?
In any case they are really beautiful! The wonderful textural finishes of Palma, Legno and Juta emphasise their realistic look. Full of character, in interesting and modern natural colours, Scheurich presents its new series Material Mix, which impresses once again with use of the modern production method of poly print. In conjunction with their fine textured surface, these matt designs are shown at their best.
Scheurich's accompanying choice of decoration is barista style: Juta, with its authentic linen design "Café do Brasil", is combined with a coffee shrub (Coffee arabica) and can be arranged in the living and dining room area with the other cover pots and further accessories for caffeinated pleasure! The weave pattern of Palma is an especially good match for an Australian chestnut (Castanospermum).
There is no better choice of cover pots if you love natural materials and wish to make your urban jungle even cosier. Legno with its wood-like appearance is a perfect partner for book shelves – however, there is actually no limit for individual creativity with these accessories.
All three cover pots are Made in Germany and 100% watertight.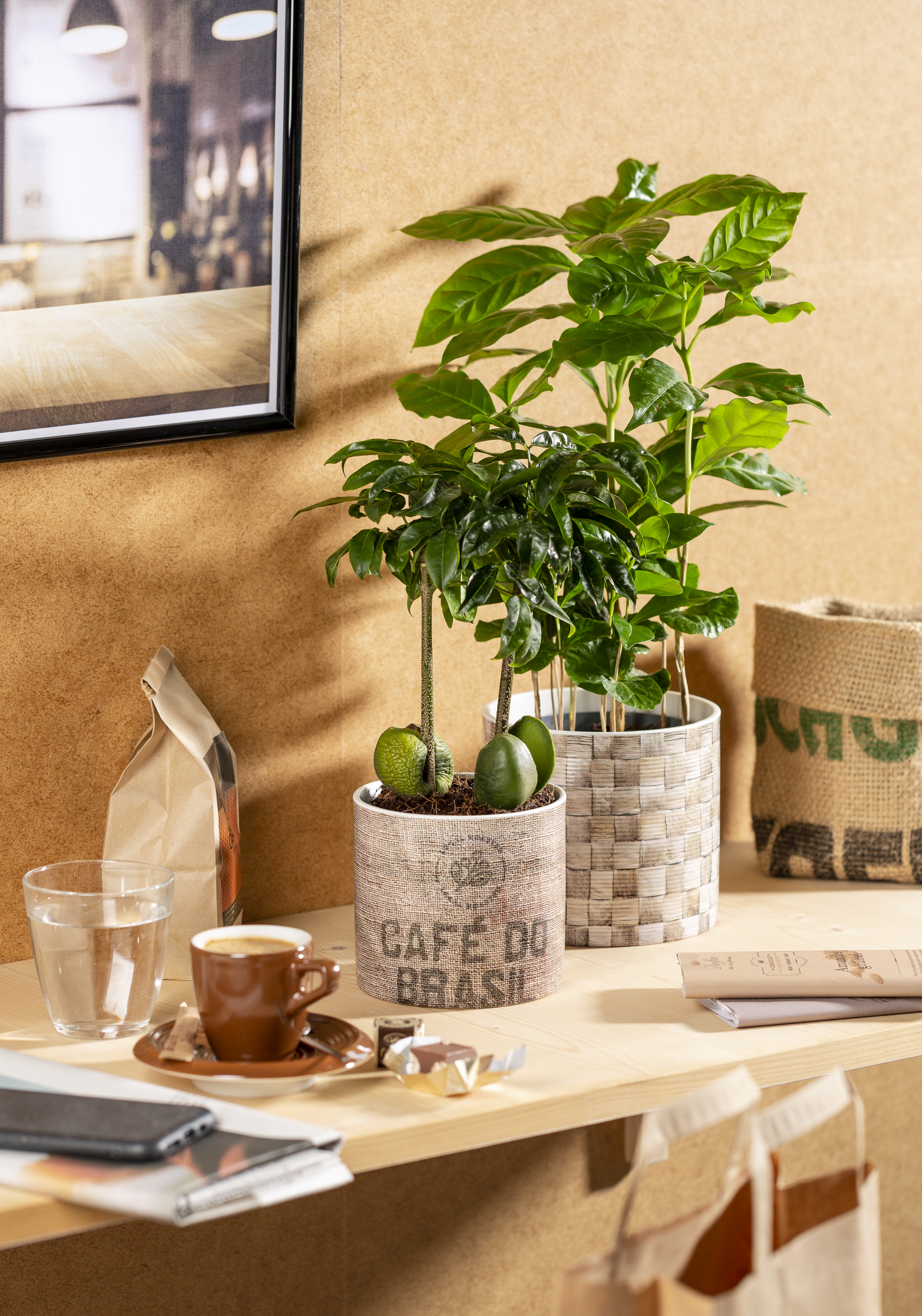 | Available sizes: | |
| --- | --- |
| 12, 14, 16 and 19 cm | |