Back to Overview
Purista
Design for the mindful lifestyle
Purista by Scheurich
Plants and cover pots have been among the most popular interior accessories for quite a while – they make our daily life more beautiful. But instead of being just "green and easy to take care of", the reasons for choosing plants today are quite different: the pairing of plant and cover pot is now firmly part of how we furnish and decorate our homes. There's no avoiding that Purista is for those who love and live in modern stylish homes. This simplistic design by Scheurich is perfected when matched with big plants like tropical palm trees (Licuala grandis) or arrowroot (Calathea zabrina).
The Purista colours of Nero, Bianco and Avorio suit modern trends and are perfect partners for popular looks like unfinished wood, wickerwork and cotton products in matt hues – the Scandinavian influence remains visible in interior design. As you'd expect, Purista is sustainable, of high quality and timeless. Its clear lines create a great framework for the naturalness of the greenery and allow favourite plants to be shown off in an expressive fashion.
Once again, a smart idea by Scheurich; Purista is made from Certuro, a recyclable plastic with an 8 year warranty. Made in Germany via an innovative multi-component procedure – these are planters of high quality and with natural-looking surfaces.
The main ingredient of Certuro is recycled materials which are also suited to outdoor usage and to enjoy this design outside then Purista+ with its watering insert is perfect for the garden or the patio. The containers feature an impressive surface and are available in the colours of Mahogany, Walnut, Carbon and Concrete.
Be it indoors or outdoors – the Purista range offers fans of thought through concepts many new creative options.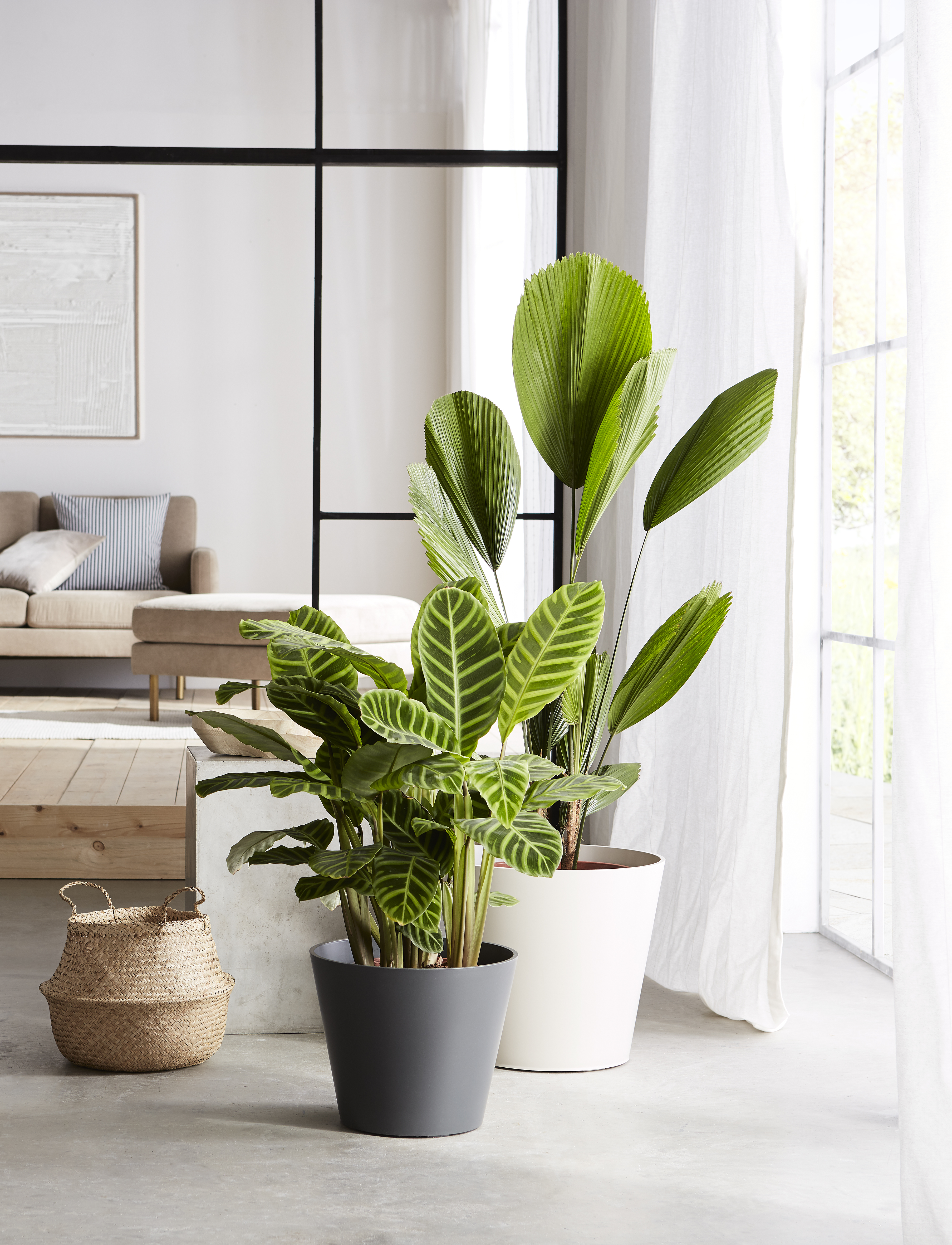 | Available sizes: | |
| --- | --- |
| 30 and 40 cm | |