Back to Overview
Solido
Matt & shiny with high-quality finish
Solido by Scheurich
Brand new from the workshop: Scheurich picks up the crafted look with Solido and presents a new cover pot series with a vivid surface and featuring a typical ceramic finish. Elegant simplicity meets a thick-walled shape in Solido, which embodies the on-trend handmade look in all its glory. Without edges and angles, but with a lot of charm, Solido naturally finds its place in a calm interior design that emanates a soothing ambience.
Solido represents holistic living. The colours of the glazed decoration in Rose, Roccia and Perla are the soft hues of this series, which are then counterbalanced with the deep black Ebano. Individually these pots are highlights on their own within the modern world of interior design, indeed Rose shines everywhere. The effectual Perla resembles natural stone. Roccia pleases those who like an idiosyncratic look. Matt black in an ebonised style adds depth. This attractive quartet features different surfaces from silky matt to shiny and opens up especially attractive plant combinations such as Medinilla magnifica, Sansevieria 'Laurenii', Aglaonema (Aglaonema commutatum 'Crete'), Caladium (Caladium Bicolor) or Echeveria.
Home décor lovers will discover accessories, pillows or throws in all shades of rose, and as it gets cosy and warm, Solido reinforces this effect as an ideal addition to the likes of wicker baskets, woven materials, leather and wood.
Scheurich's tip: Eye-catching objects like fabric footstools compete for attention with the classic window sill as the perfect surface for Solido. Home decorators can place any suitable colour of Solido on them, hence expanding options for their stylish urban jungle – welcome to your modern cosy cottage!
Solido is Made in Germany and 100% watertight.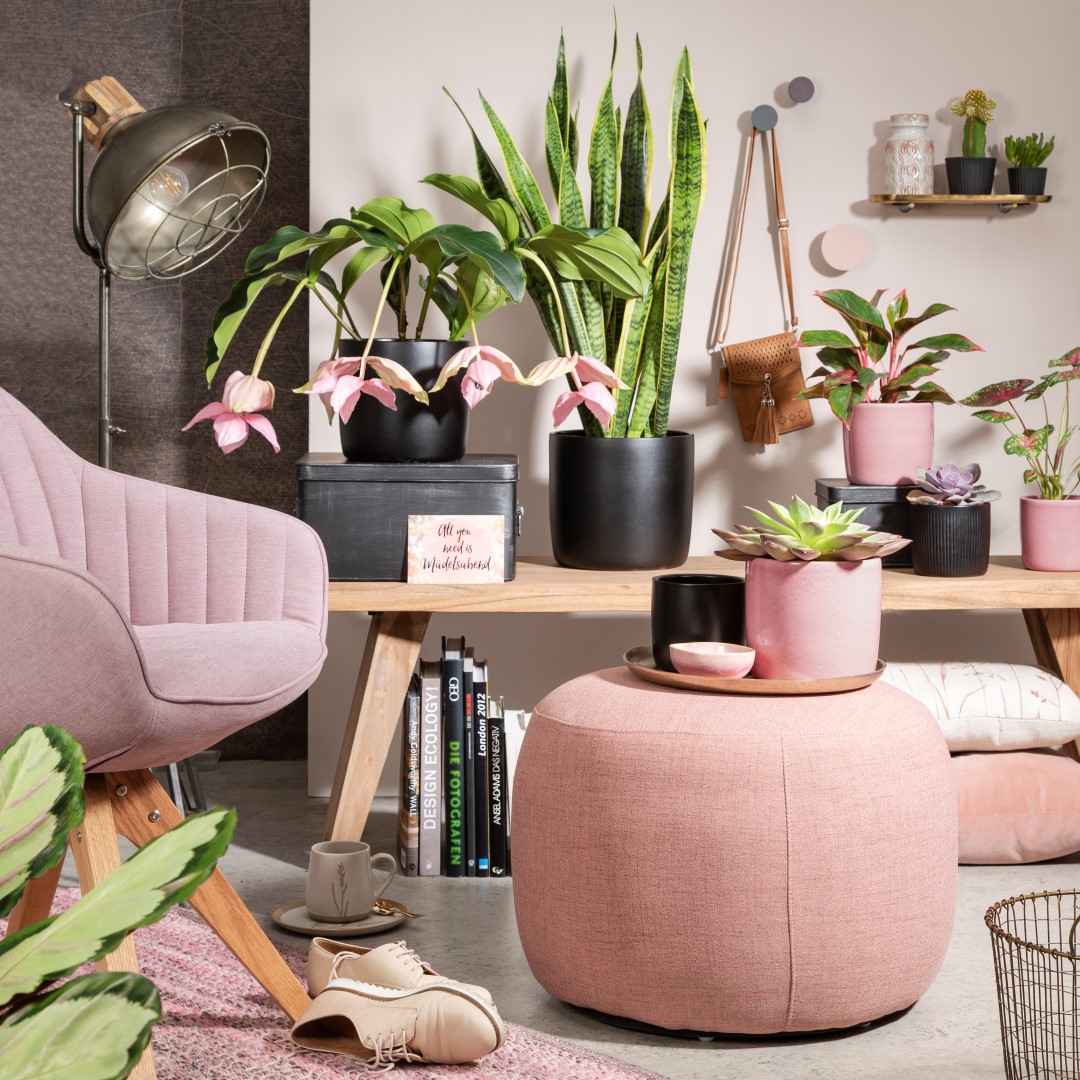 | Available sizes: | |
| --- | --- |
| Perla, Ebano: 13, 15, 18, 21, 24 and 28 cm | |
| Roccia, Rosea: 13, 15, 18 and 21 cm | |