Back to Overview
Arcade
Flirting with the arch
Arcade by Scheurich
Plant pot or designer piece? With Arcade, Scheurich once again demonstrates its awareness for trends and presents the popular bow chic that can currently be seen in fashion and interior design. The new cover pot combines the graphic "bow" element with the use of appealing, atmospheric and warm tones.
Arcade combines design and a sense of well-being. The decorative lined arcs sometimes open downwards, sometimes upwards – geometrically always perfectly staged. The beige coloured elements in Arcade provide a gentle contrast to the black curves. If you want to decorate artistically, pick up the colour scheme of Arcade with plain coloured flower pots Papaya, Zabaione and Aubergine and create a stylish display. The abstract décor is further enhanced by the ridged surface of the pot finish, which adds life to the arching lines.
Beautifully shaped: When it comes to plants for the arcade style, Scheurich recommends a versatile mix of Sansevieria kirkii 'Friends', Pilea peperomioides (Chinese money plant), Pilea glaucophylla or Zamioculcas – growing downwards, striving to the side or towering upwards – nature can always show the bow visually.
When decorative enthusiasm is aroused, Arcade can also be complemented on a grander scale with graphic counterparts; be they notebooks, textiles or images of Roman viaducts on the wall. The arc trend simply knows no bounds! Arcade does, the flower pots are 100 percent waterproof.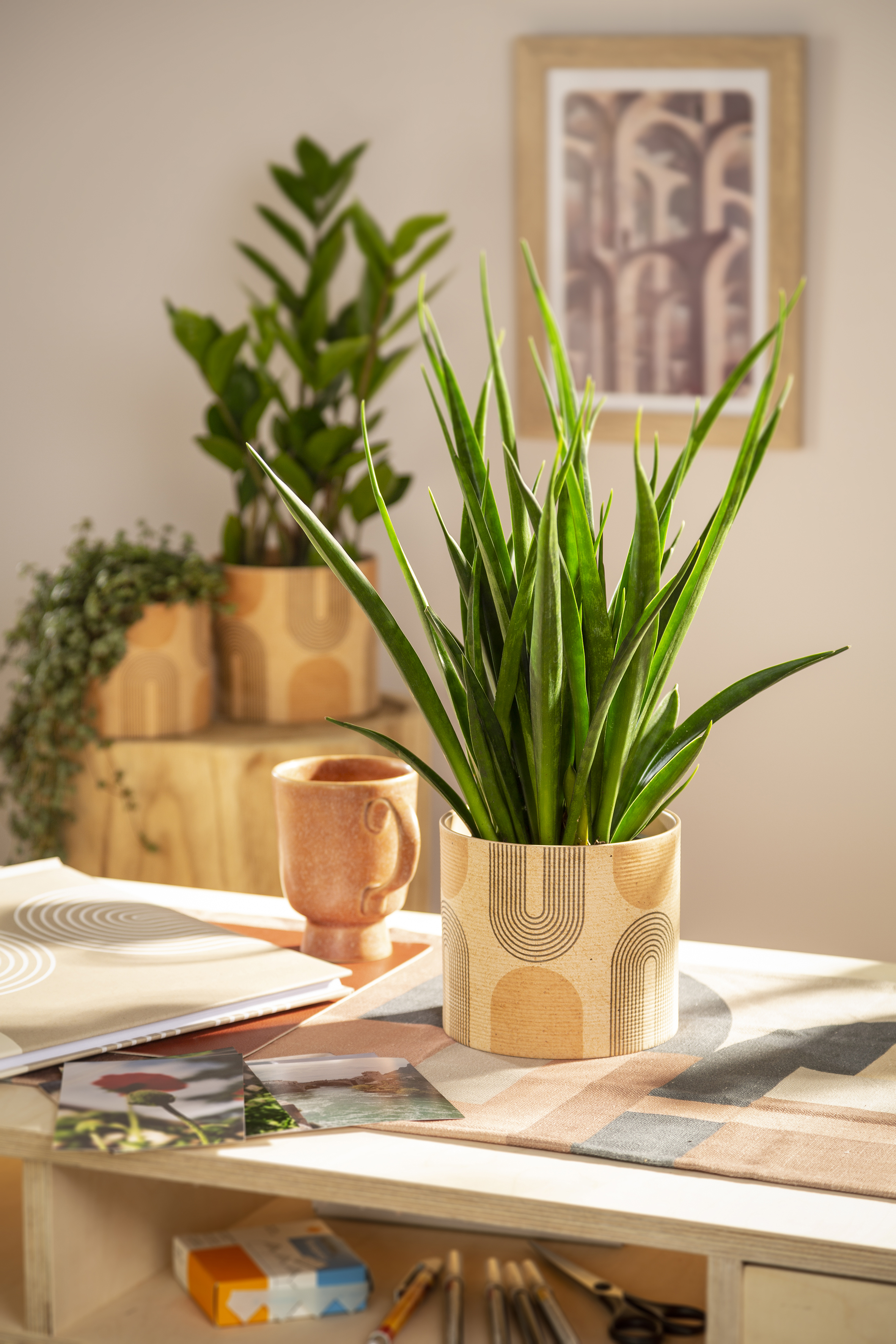 | Available sizes: | |
| --- | --- |
| Cover pots 828 Arcade: 12, 14, 16 and 19 cm | |
| Cover pots 828 Aubergine, Zabaione: 12, 14, 16 and 19 cm | |
| Cover pots 828 Papaya: 12, 14, 16, 19, 23 and 28 cm | |