Back to Overview
Corteza
Pristine linen surface
Corteza by Scheurich
Stylistically confident plant lovers use the Corteza series by Scheurich to highlight succulents. The colours of Menta, Canela, Pimienta, Vainilla and Panna conjure up different surroundings in which Echeveria, crassus and Aloe feel equally at home. For a cool look choose Panna or Pimienta and to add warmth to your surroundings, the earthy Canela or the fresh Menta are better choices.
Naturalness is front and centre. The surface design, which is reminiscent of woven linen, is inviting to touch, while the indentations are visually pleasing. Trendsetters place the oval jardiniere or the round bowl onto side tables and stools to catch the eye. Moss, pebbles or bark complete the arrangement, just as they do with other cover pots and orchid containers in the Corteza range. An exotic Zyogpetalum in a high orchid container perfectly blends into the oasis of a green living room.
Corteza Sky captures a handmade feel for an urban jungle; the hanging pots consist of a Corteza cover pot and an on-trend macramé plant hanger. A colourful yellow ivy (Hedera) is just as suitable for this pot as a maidenhair fern.
Corteza features everything one could ask for; bowl, jardiniere, cover pots and orchid containers, all produced with 100% watertight Scheurich quality. The thick walls of the pots emphasise the quality and nature of the manufacturing technique.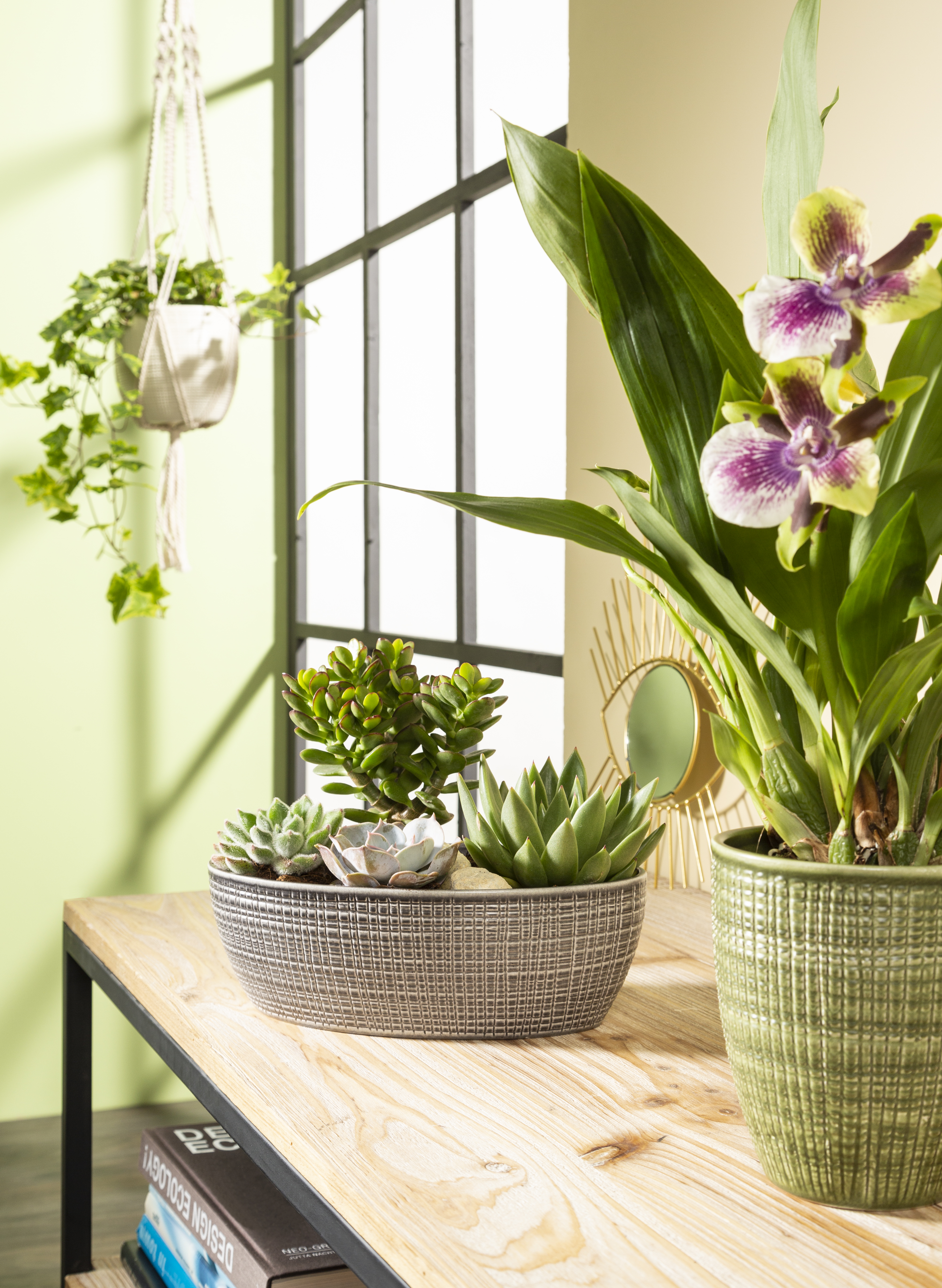 | Available sizes: | |
| --- | --- |
| Cover pots: 12, 14, 16, 19, 22 and 25 cm | |
| Jardiniere: 27 cm | |
| Bowl: 21 cm | |
| Orchid Container: 15 cm | |
| Hanging pot: 16 cm | |
| Mini-cover pots: 7 and 10 cm | |