Back to Overview
Fashionista
Ethnic Look
Fashionista by Scheurich
Scheurich presents another prime example of couture for plants. The new series Fashionista, features a simple, cylindrical shape, which provides space for the beautiful zigzag design. From the catwalk to the window sill – Fashionista attracts the eye with its trendy charm and inspires one to seek out expressive décor in warm colours.
Beautiful colours include Papaya. Combined with a tall growing Kalanchoe (Lucky Bells), this cover-pot picks up the orange elements of Fashionista and transforms the two into a duo that will make you go 'wow'. Another eye-catching arrangement can be achieved by using this newcomer with the Sesame and Panna colours. There is always movement; Fashionista makes a vivid entry thanks to its grooved surface and smoothly snatches the top spot away from other decorative accessories. Trendsetters use a pepper plant (Peperomia rosso) to create an intentional contrast to the soft lines of the pattern.
Keep the ambience of homes visually on the ball with this colourful quartet: arranged in a row or grouped, Fashionista along with Aubergine, Papaya and Zabaione, brings an air of Milano, New York or Berlin into the home. Very down to earth is its quality standard; Fashionista is ceramic, Made in Germany and 100% watertight.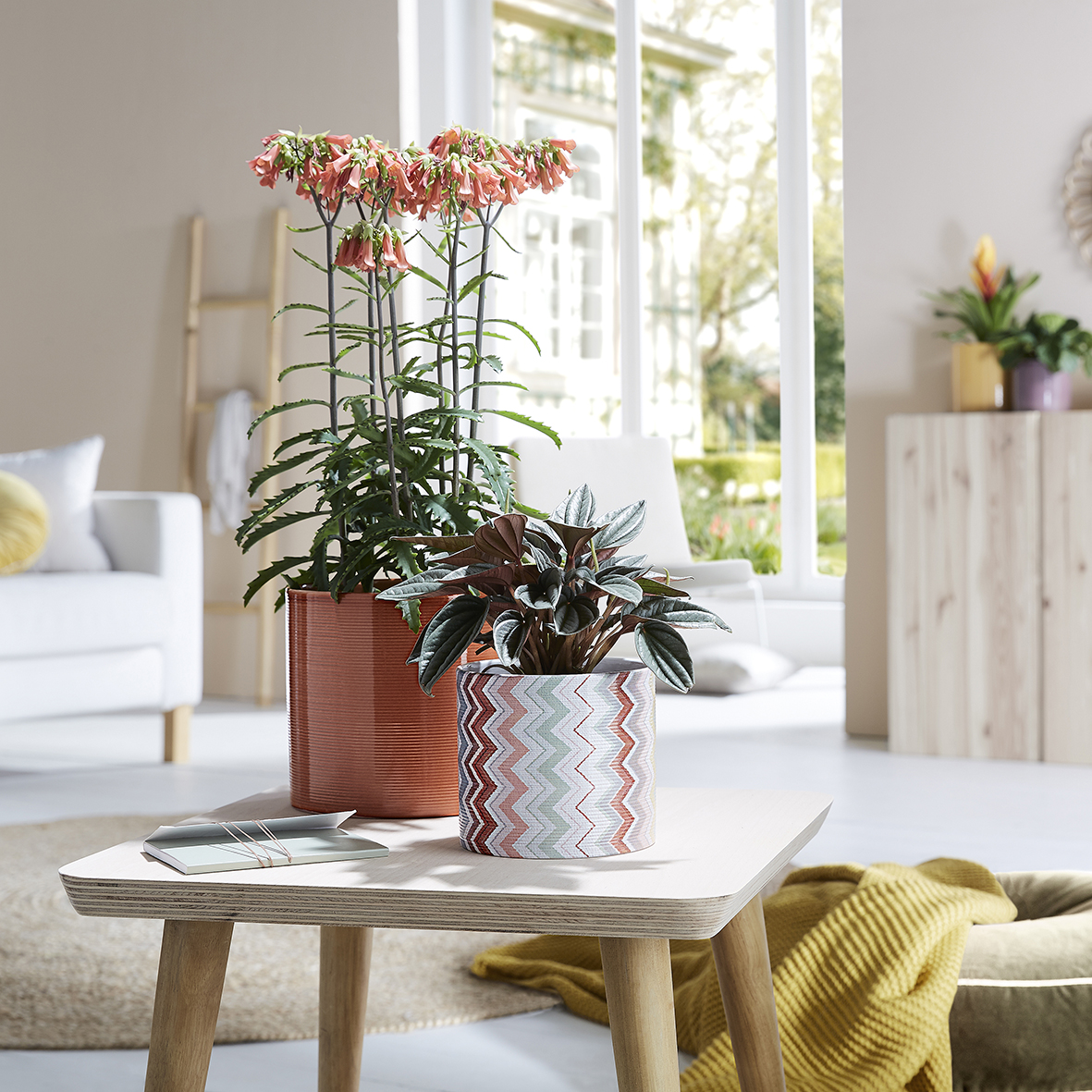 | Available sizes: | |
| --- | --- |
| Cover pots 828 Aubergine, Zabaione: 12, 14, 16 and 19 cm | |
| Cover pots 828 Papaya: 12, 14, 16, 19, 23 and 28 cm | |
| Cover pots 828 Fashionista: 12, 14, 16 and 19 cm | |