Back to Overview
Groove+
Naturally sustainable
Groove+ by Scheurich
Scheurich invites you to the Cosy Terrace and presents a new planter with added value. Strongly outlined grooves on the rim and the thick walls of the pots give Groove+ a real design character. This forms the base for stylish outdoor concepts in a colour palette of Mahogany, Walnut, Carbon and Concrete.
Classic watering is a thing of the past; today garden enthusiasts prefer 'smart' watering via Scheurich's watering insert which allows Groove+ to continuously supply the plant with water from its reservoir. Trending plants like blood grass and hydrangea paniculata ("Bobo") are well cared for with this clever solution during short trips away in the summer, and will still be looking their best on return. Bad weather, strong rainfalls or excessive watering are counteracted without issue with the drain off system whereby excess water drains through the hole in the base. In autumn the hole can be closed with the appropriate plug and during winter Groove+ will visually improve without annoying water stains.
By choosing Certuro Scheurich makes a statement of its conscious use of resources. Via a multicomponent procedure, the plastic is manufactured with a high proportion of recycled material. Thus high quality surfaces are created, which find the perfect sweet spot in our lifestyle between sustainability and design. And thanks to its good frost- and UV-resistance, Groove+ keeps looking new – another plus for the environment.
Groove+ is Made in Germany and comes with an 8 year guarantee.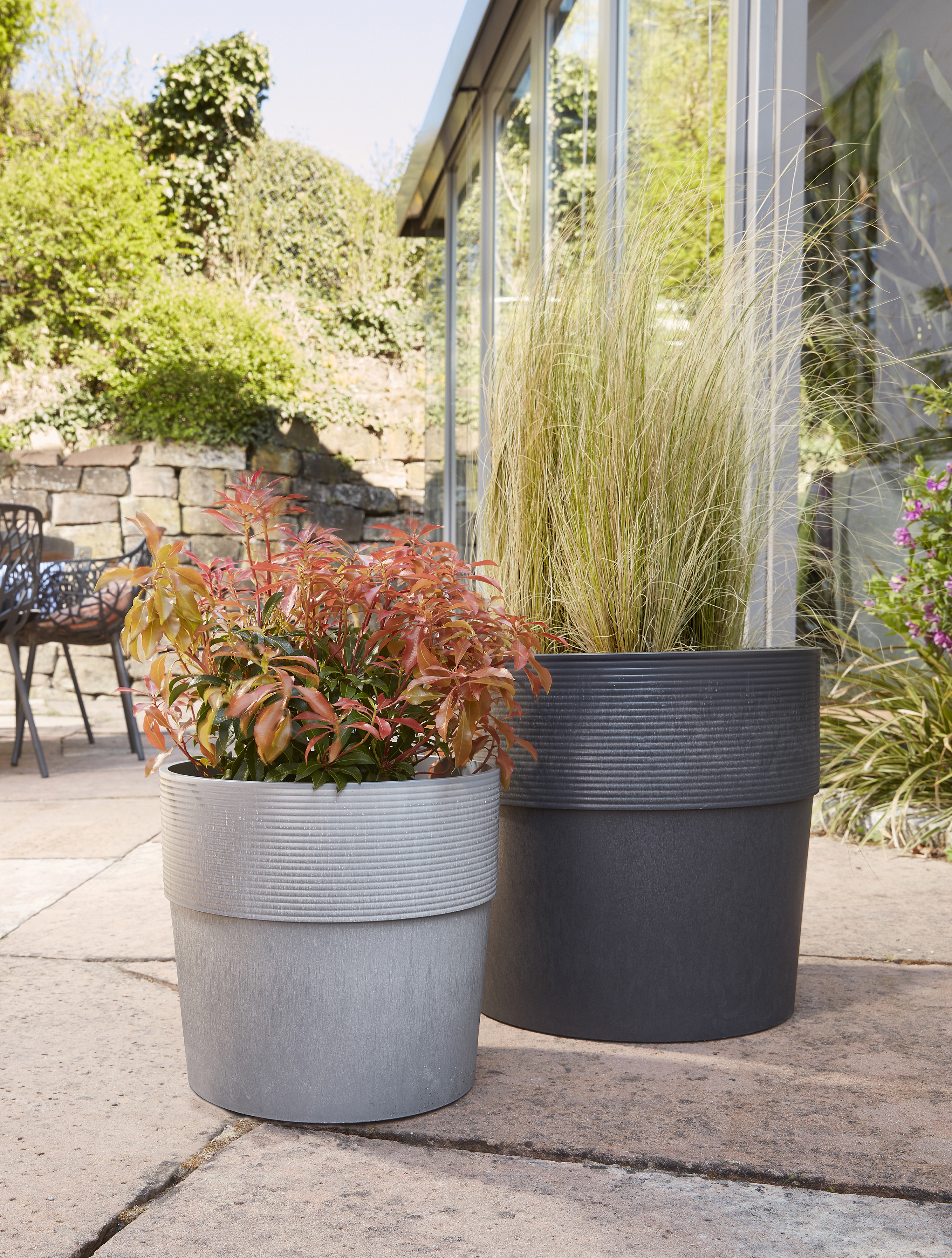 | Available sizes: | |
| --- | --- |
| 30 and 40 cm | |