Back to Overview
Hanging Pots
New dimensions
Hanging pots by Scheurich
Keep on swinging! Scheurich now brings even more light into the urban jungle and presents hanging pots in two colours; Glass Grey and Panna. Hanging from high-quality steel ropes, these fashionable newcomers are improving the ambience of the living space at every level. Decorating screens and partitions, or hanging from the ceiling or from curtain poles, these hanging pots perfectly put the plants front and centre.
These floating cover pots with their finely grooved surfaces, catch the sun and become a decorative highlight in every room, creating a beautiful play of light and shade. The hanging pots are especially impressive when paired with ferns. The spreading leaves of golden polypody (Phlebodium aureus) underline the green living lifestyle in a striking manner. The Lipstick plant (Aeschynanthus) is also very well suited; its hanging leaves naturally extend the linear shape of the cover pots.
What's on the trendsetters' minds next? Hanging pots can be reused decoratively as often as wished – always giving a new feel to the room. The steel ropes are attached robustly to the cover pot, creating the right balance and keeping it secure even when watering. The hanging pots can be complemented with cylindrical cover pots in Glass Grey, Panna and the exotic snake print range Reptile.
All hanging pots and cover pots are 100% watertight and Made in Germany.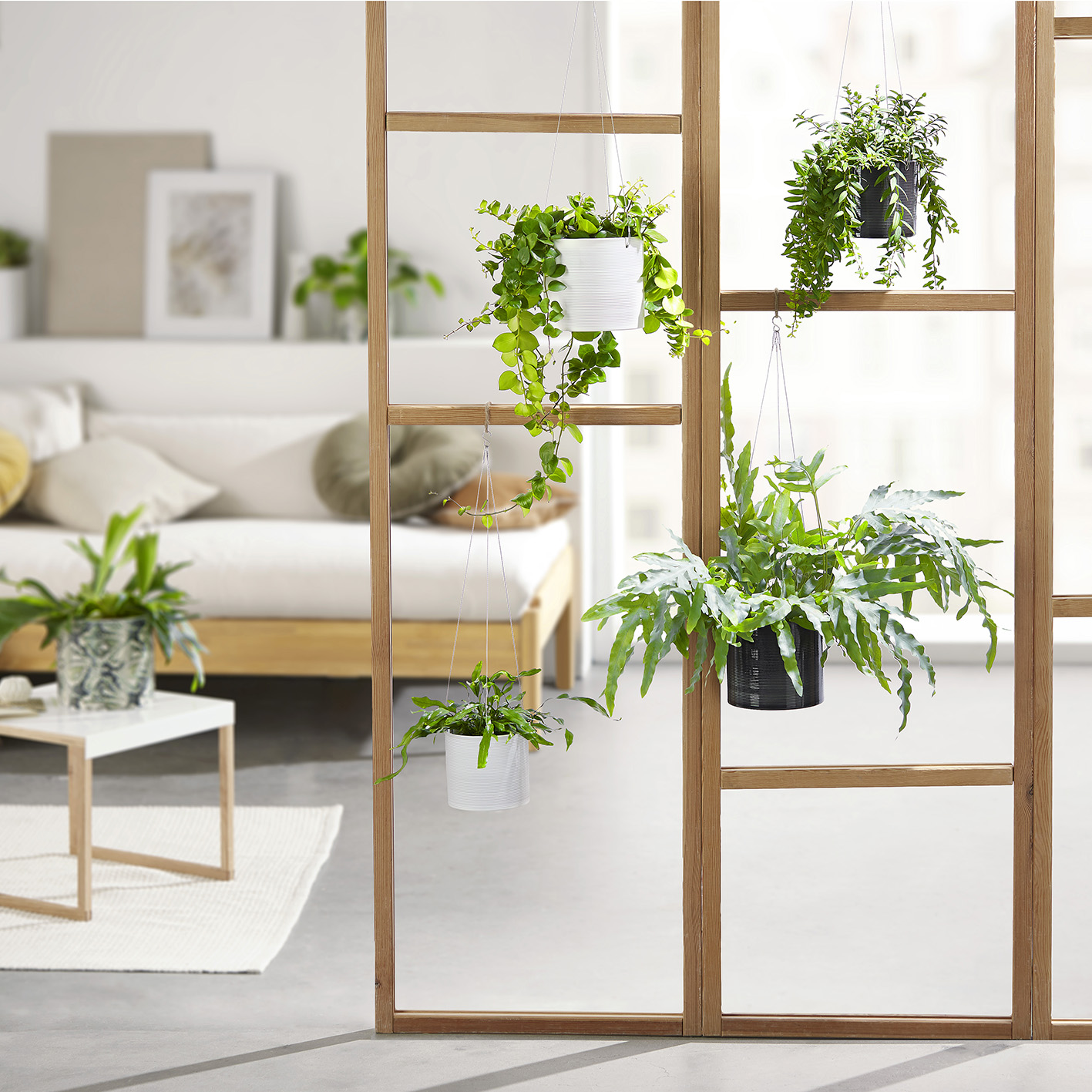 | Available sizes: | |
| --- | --- |
| Hanging pot 428: 14 and 16 cm | |
| Cover pot 828 Glass Grey: 10, 12, 14, 16, 19, 23 and 28 cm | |
| Cover pot 828 Panna: 10, 12, 14, 16, 19, 23, 28 und 33 cm | |
| Cover pot 828 Reptile: 12, 14, 16 und 19 cm | |