Back to Overview
Muretto
Stone Wall Look
Muretto by Scheurich
Style individually: walls made of natural stone create wonderful backdrops and textures in the garden and on the patio. Scheurich has its fingers on the design pulse with its new Muretto range inspired by this stone work it's an extraordinary design, resembling old masonry.
The cosiness of the home is brought to the outdoors. Muretto creates a comfortable Mediterranean atmosphere and is eye-catching on its own as well as in groups of two and three. The square shape of the plant containers and their clear lines are an attractive contrast with the unconstrained, natural looking 3D surface.
The different variants and the two colours of Stony Grey and Stony Black open up many options for planting. Dramatic pairings could include for example, deer fern (Blechnum spirant) with violet sea lavender – also known as blue marsh rosemary – and a tall growing white blossoming Rocktrumpet (Mandevilla).
Every detail has been thought through, especially the handy plug with which Scheurich enables reliable water drainage outdoors in the summer and dry indoor floorings in the winter. The on-trend Muretto planters are made from the high-quality, recyclable plastic Garduro, for which Scheurich gives a 10-year guarantee. Made with a patented rotation-moulding technology, these planters are durable as well as sustainable – and of course Made in Germany.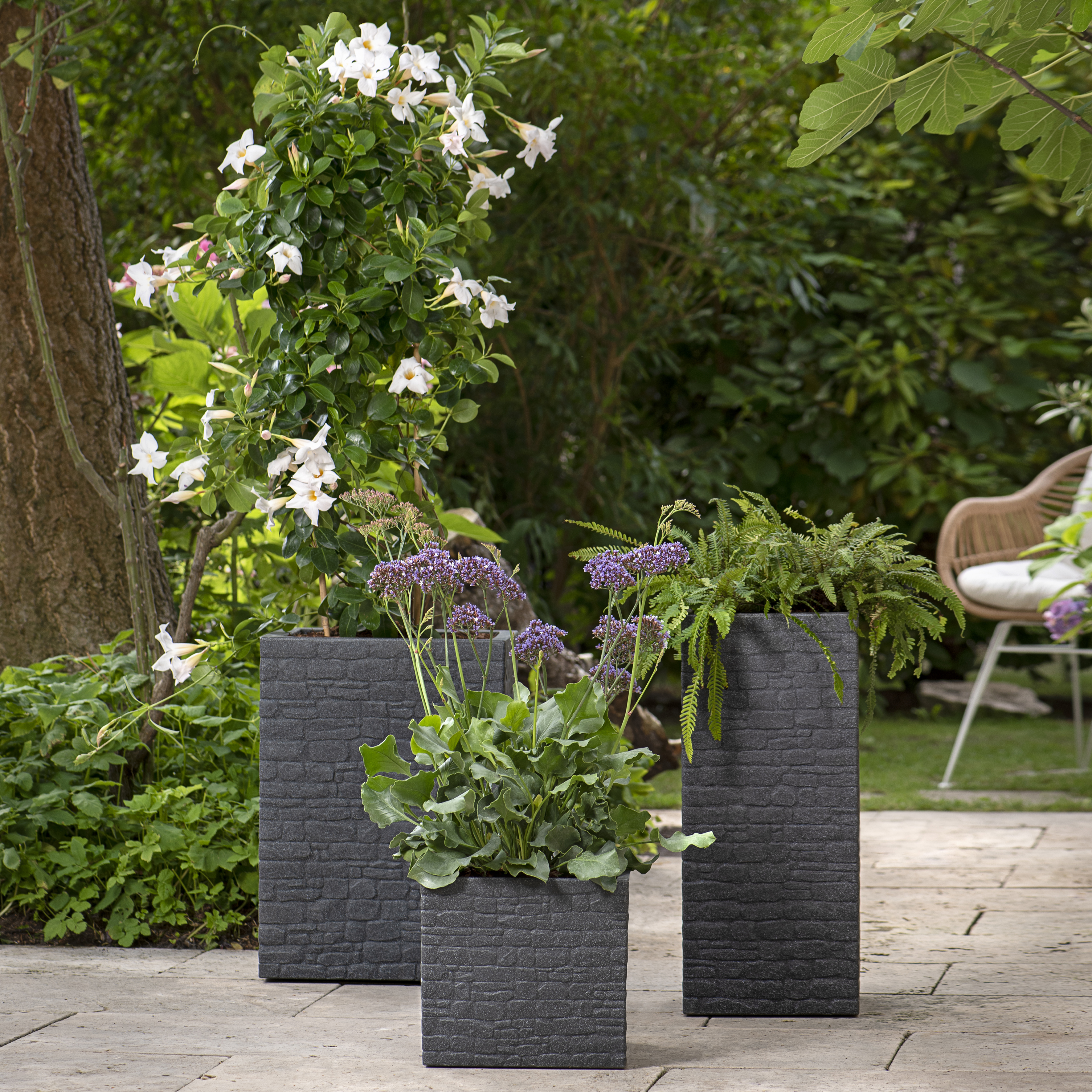 | Available sizes: | |
| --- | --- |
| Plant containers: 30 and 40 cm | |
| Tall containers: 54 and 60 cm | |