Back to Overview
New hanging pots with sisal rope
Made to Relax
New hanging pots by Scheurich
Warm colours turn the living space into one of relaxation – and Scheurich inspires a laid back atmosphere. The hanging pots Aubergine, Papaya and Zabaione create beautiful visual highlights and complete the feel good lifestyle.
Mistletoe cactus, Philodendron, and Aeschyanthus sit well in these novel planters hanging from their sisal ropes and give a joyful and relaxing feeling to the viewer. It's as if the sun shines into the room: Zabaione radiates from the ceiling in a luminous yellow, while Papaya and Aubergine give an earthy touch with their rich colours. When light catches the grooved surface of these hanging pots, an energy enters the home.
Relaxed without losing tension: Multi-dimensional combinations of Peperomia, Cerinthe and the like help create differing heights to keep drawing in the eye. The trend to decorate the whole room with plants, takes different shapes; innovative cover pots, such as the Plant Up range with its raised pedestal, as well as other great products complement the classic hanging pots and open up new and exciting creative spaces for plants and plant lovers.
All cover pots are Made in Germany and 100% watertight.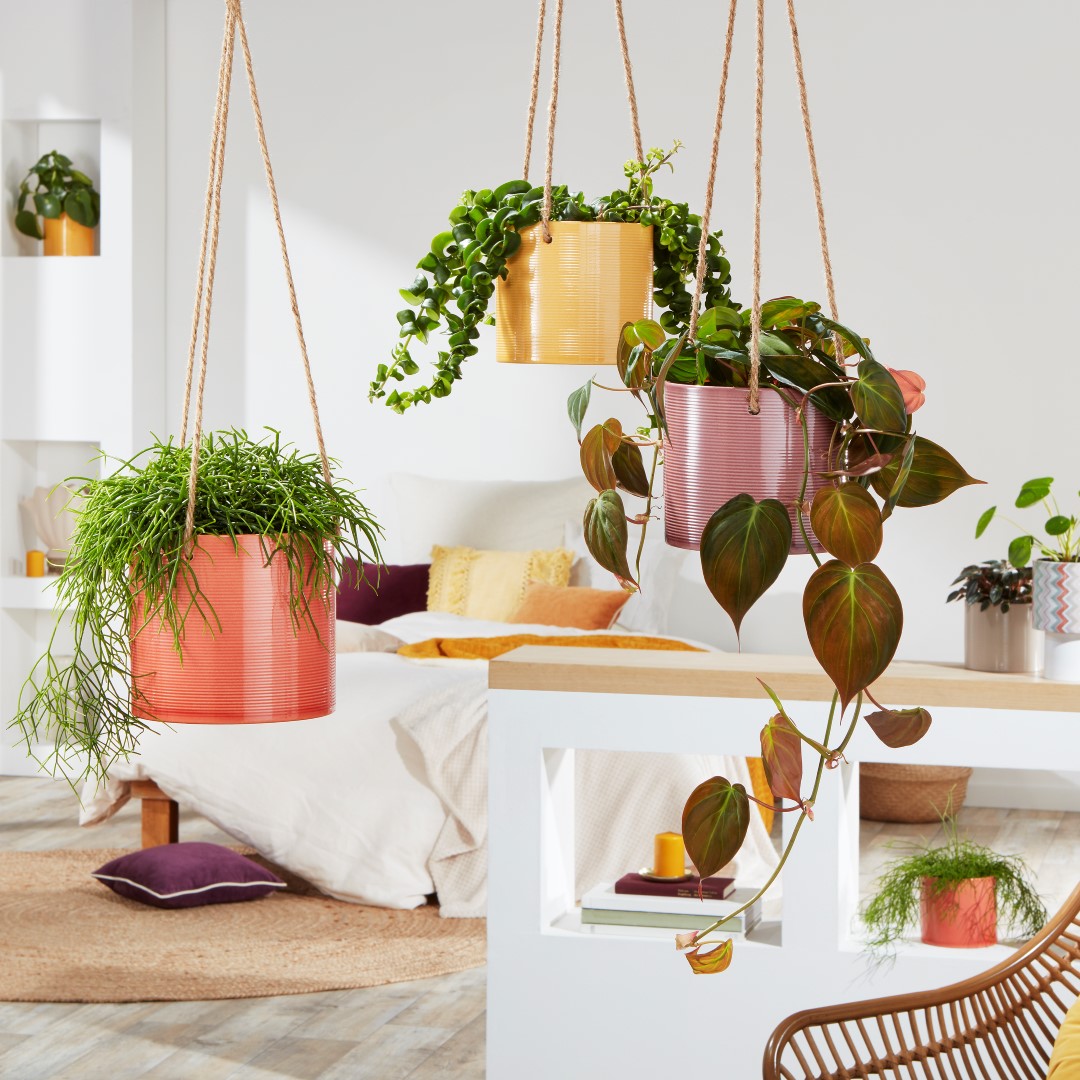 | Available sizes: | |
| --- | --- |
| 14 and 16 cm | |