Back to Overview
Purista+
The plus in the garden
Purista+ by Scheurich
Without frills, thick walled and versatile: The new outdoor series Purista+ by Scheurich takes a step back and hands centre stage to the plants, allowing them to look their best in an innovative way. A clever watering insert supplies fountain grass (pennisetum), small plantain lily (hosta minor), spiked speedwell (veronica spicata) and all other green favourites with water at the optimal rate and guarantees an impressive and enduringly beautiful presence on the patio and in the garden.
Close to nature – Purista+ is available in Mahogany, Walnut, Carbon and Concrete colours, covering the natural shades of wood as well as a neutral grey to resemble concrete. The colours act as a wonderful base to show off the luscious green hues. The environment is also a priority when it comes to the material used: Purista+ is made in Germany from the recyclable plastic Certuro. Via a multicomponent procedure the high quality surfaces of Purista+ are manufactured with very good frost- and UV-resistance. The high proportion of recycled material and the 8 year guarantee adds to its sustainability credentials.
Ingeniously simple. Simply ingenious: the newly developed watering insert supplies the roots with water and optimises plant care so that the problem of water logging becomes a thing of the past. The drain off system has been thoroughly thought through so that it lets excess water drain through a hole in the plant container's base, making Purista+ the new star among plant containers. The product features are topped off with a well fitting plug.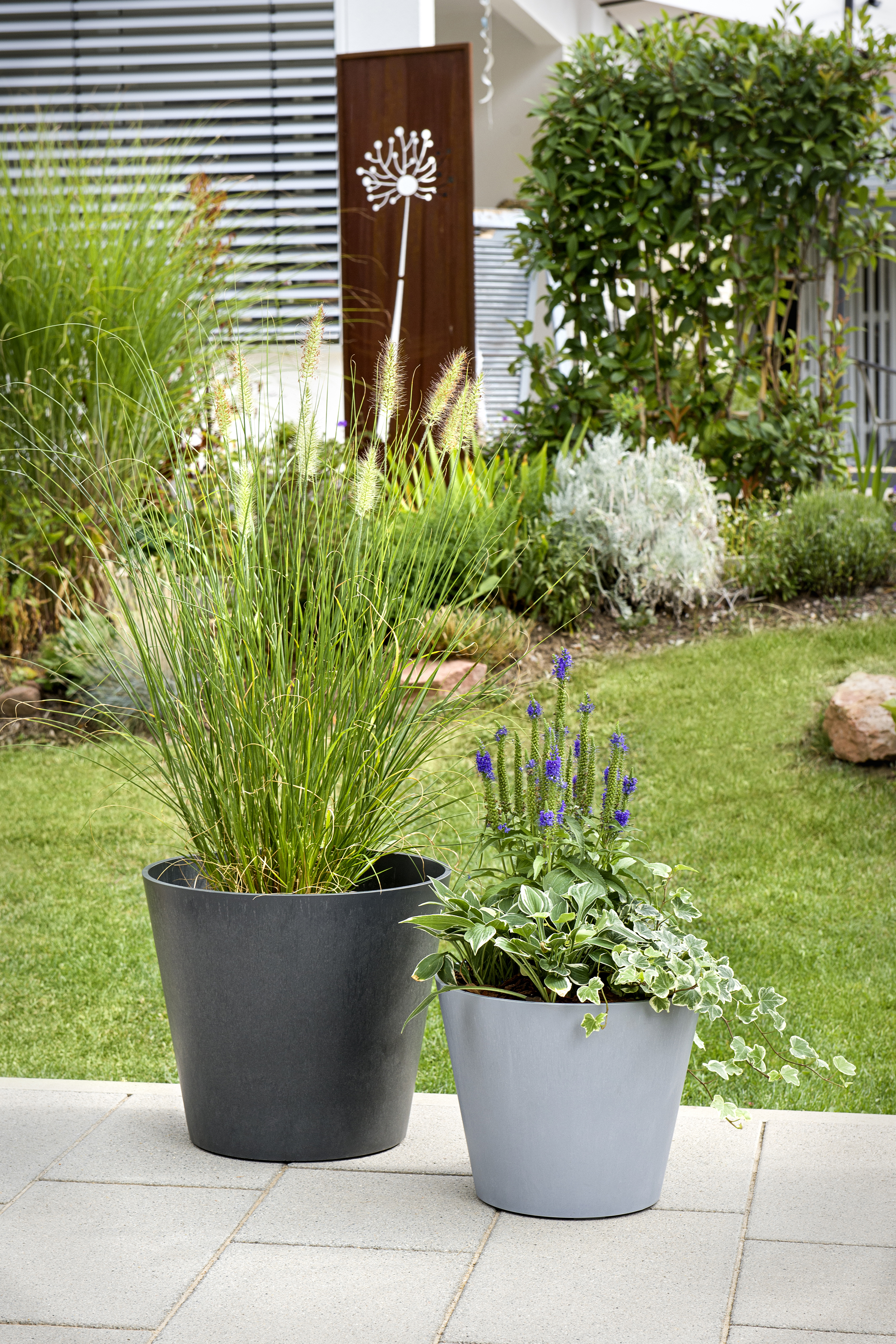 | Available sizes: | |
| --- | --- |
| 30 and 40 cm | |