Back to Overview
Singing Birds
Happy Bird-Day
Singing Birds by Scheurich
Best wishes are flying in. Birthday children who enjoy nature will love the new series Singing Birds. Perfected to the smallest detail; coal tit, robin and crested tit decorate these white mini cover pots and make the first three at the top of the list of gift ideas for plant fans.
Additionally, Singing Birds are perfect companions for moving into a new home, to say thank you for neighbourly help or to express the sentiment "Good that you are here". Mini chrysanthemum 'Mums' (mini garden chrysanthemum), Coral Bead plant (Nertera) and pot marigold (Calendula officinalis) wonderfully complete the natural look. Different leafed twigs, fir needles and berries for coal tits, robins and crested tits decorate these designs.
Their compact shape makes Singing Birds great accessories to arrange a little flock of birds onto windowsills, sideboards or side tables. These mini pots are especially charming designs as gifts or decorations.
With Singing Birds, Scheurich as always stands for quality Made in Germany and of course they are 100% watertight. Additionally these items use the innovative poly-print technology. The authentic colours are especially expressive on the white surfaces and the designs of tits and robins very much resemble their real life counterparts.
Available sizes:
7 and 9 cm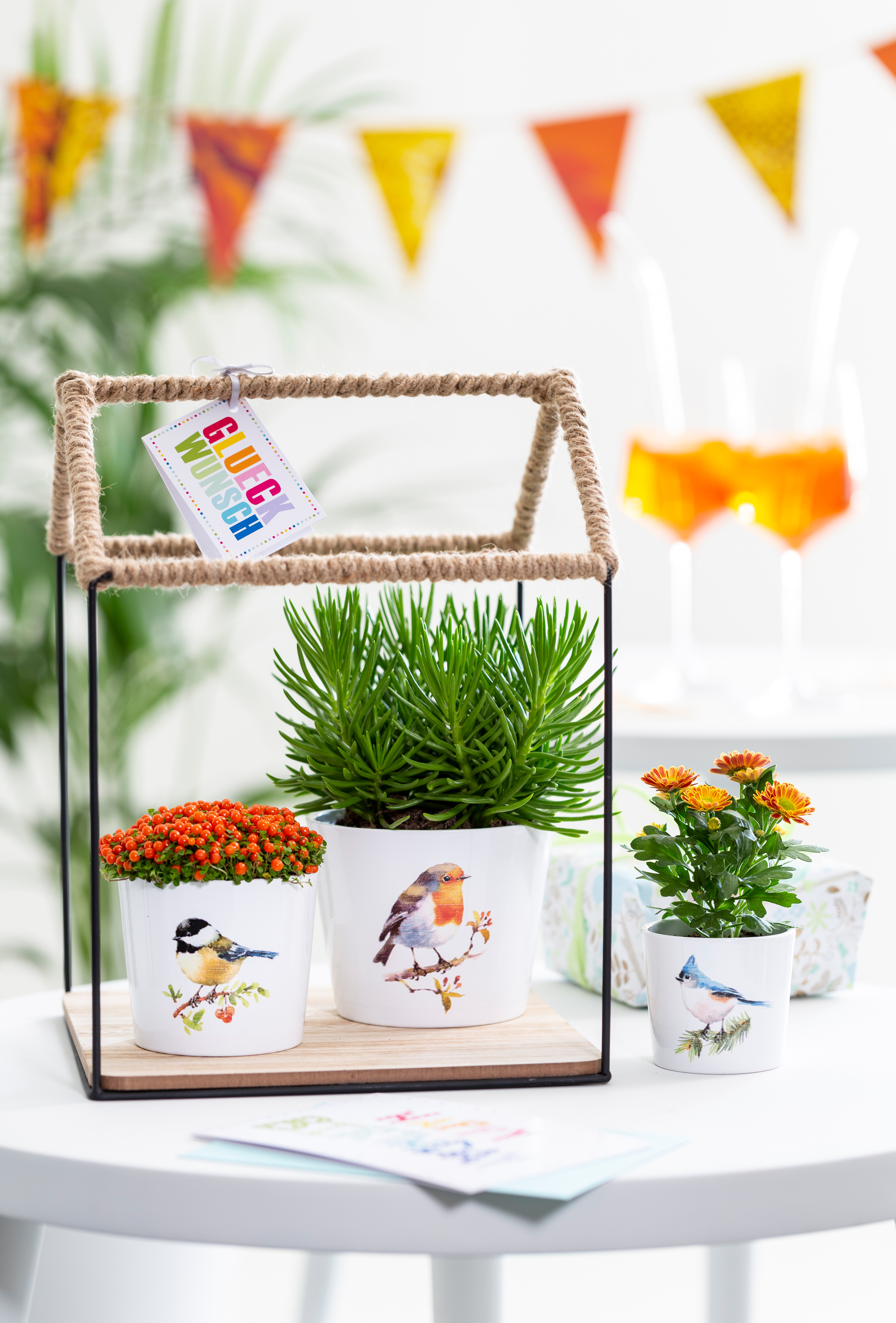 | Available sizes: | |
| --- | --- |
| 7 and 9 cm | |