Back to Overview
Solido Solare
100 % on trend – 100 % handmade look
Solido Solare by Scheurich
Designers love strong contrasts – and Scheurich now presents this in an especially expressive way. Radiant like the sun, Solare grabs all the attention in home décor especially when combined with the ebony coloured Ebano. 'Colour bold' is the statement: absolutely modern, absolutely authentic – a crafted look merged with colour perfection.
Solare, Ebano and the variant Perla are the result of a creative colouring concept for the modern lifestyle that has been thought through in minute detail to make it easy to accessorise at home. Anchored within the colour scheme is the matt black Ebano, contrasting with the lush yellow of Solare, while Perla brings in a timeless styling with its stonelike surface. With Solido Scheurich plays with a visual bandwidth from fine to rough and demonstrates shows with Solido a wide variety of colours and textures. Favourite plants for Solido are Star of Bethlehem (Ornithogalum), Breadfruit (Artocarpus altilis), Maranta (Calathea) or a Philodendron 'White Wave'.
Inspired by nature and current furniture trends, Solare is the secret star of the trio – yellow moths, lemons and sun-coloured sofas excite the emotions for which Solare stands: vitality, strength and cheerfulness. Light grey home accessories, white accents and elements made of wood and concrete coordinate beautifully with this concept.
Solido is 100 % watertight, Made in Germany and emphasises its quality with a thick rim. As if crafted on a potter's wheel, Solido exudes authenticity with a modern look.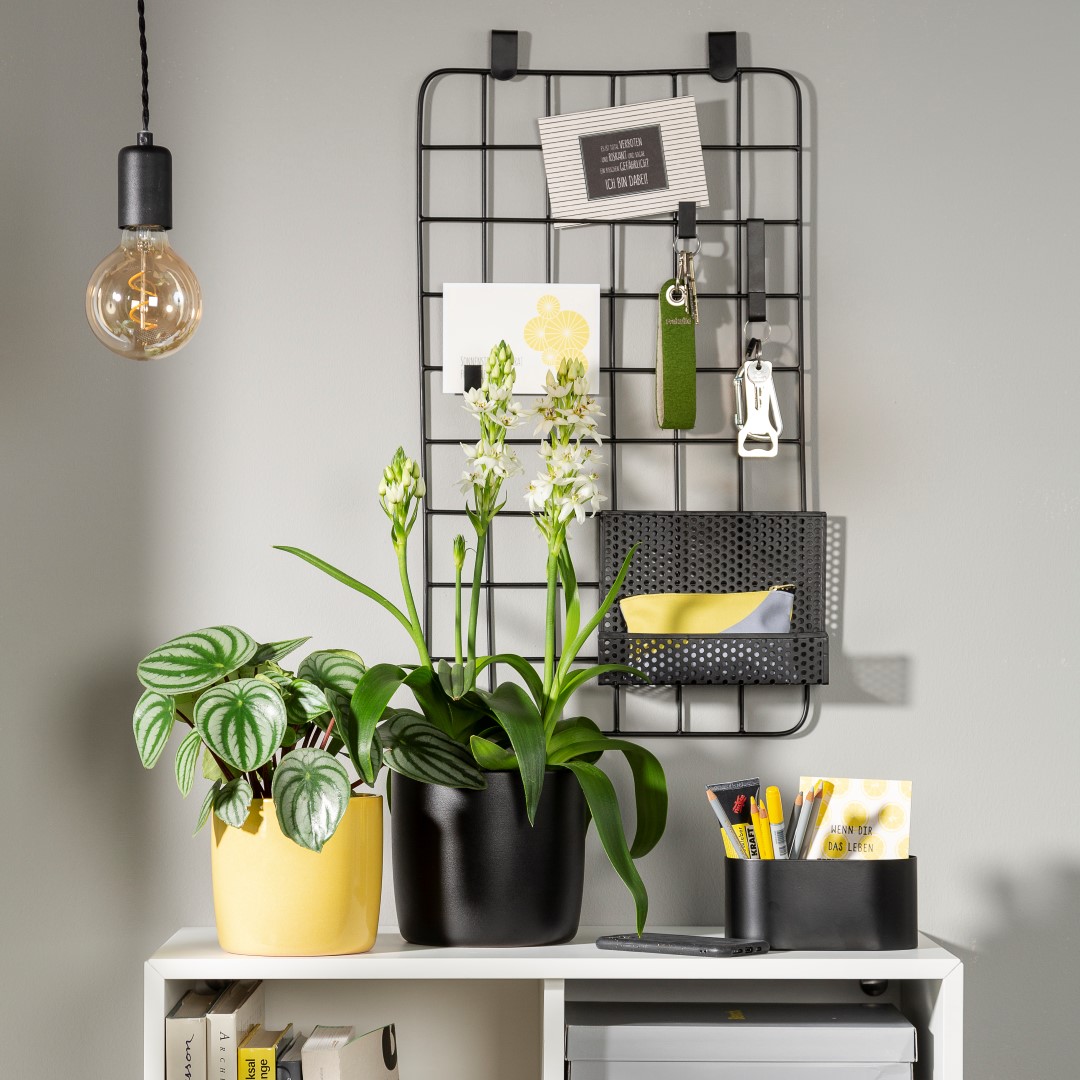 | Available sizes: | |
| --- | --- |
| Solare, Perla, Ebano: 13, 15, 18, 21, 24 and 28 cm | |