Back to Overview
Vibes
Gift a smile
Vibes by Scheurich
How's life? Plant fans can now show their current mood with the new cover pots Vibes by Scheurich: Good Vibes and Mixed Vibes are witty mini-pots; sometimes cheerfully smiley, sometimes curious or questioning, with a 180° turn of the pot, their mood changes.
These likeable mood barometers let their faces do the talking and tell more than a thousand words. Black on white, these pots find their place in modern interior design and break the visual routine of the home or company office. Combined with Angel's tears, strawberry cactus or Echeveria, Vibes becomes a great gift.
Small pots with a big impact: placed on desktops or shelves, Vibes indicates either a smile or a wish for focused alone time. Between meetings, projects and everyday chaos, Vibes is also a reminder to take a breather and poses the question; "How am I feeling right this moment?"
The quality seal "Made in Germany" and being 100% watertight bring even more good Vibes.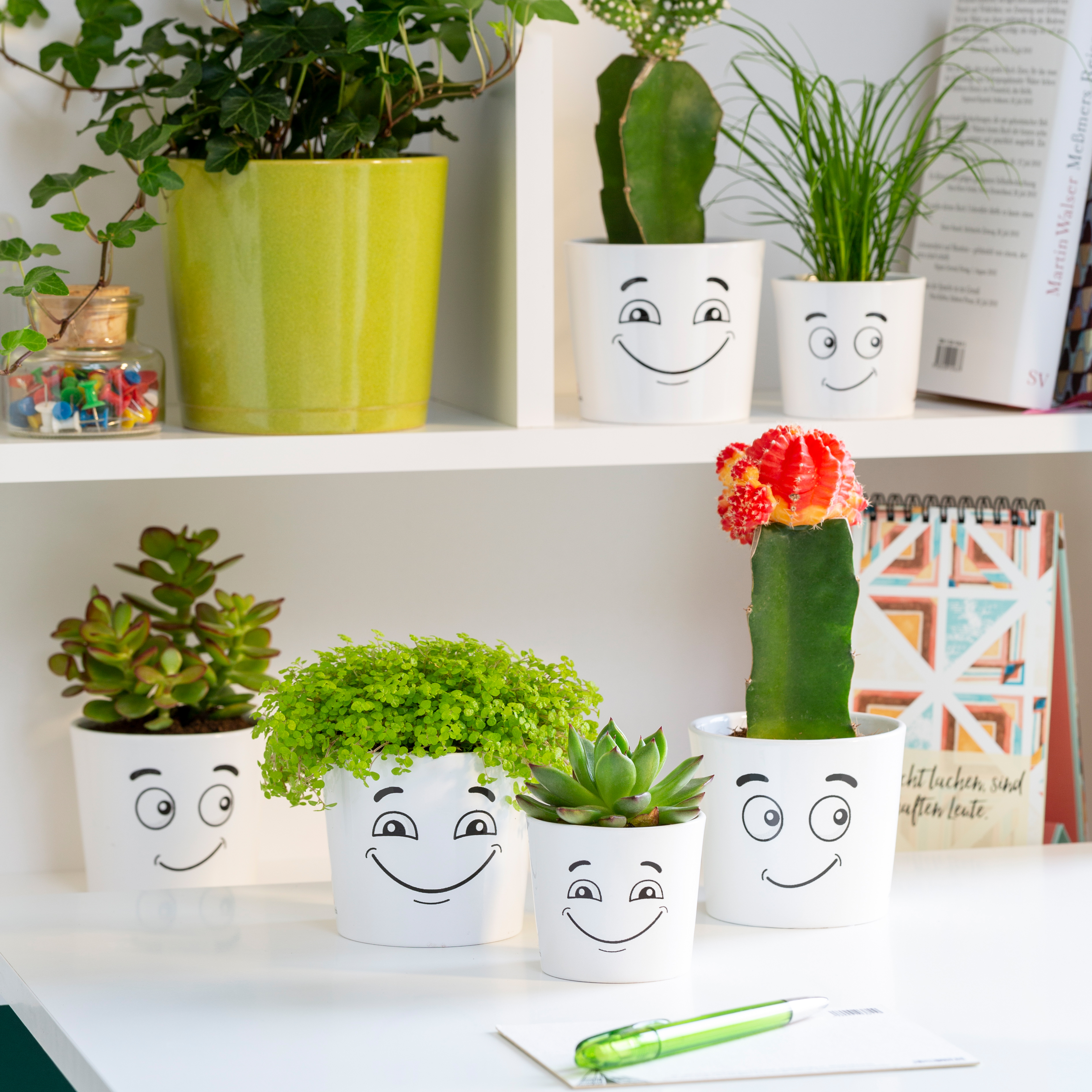 | Available sizes: | |
| --- | --- |
| 7 and 9 cm | |