Back to Overview
Dark Stone & Grey Stone
Impressing Living Space
Dark Stone & Grey Stone by Scheurich
Leave your daily routine behind and bring your home back to life with nature! The Cozy Cottage style by Scheurich does just that: it unites natural materials and colours to create an ambience of wellbeing. We flourish surrounded by natural materials; wood, bamboo, wool – and plants also play an important part. The lifelike stone-effect cover-pots Dark Stone and Grey Stone are available in deep grey hues and have a grounding effect when combined with butterfly orchids, tropical ferns and the exotic summer tulip.
These slender tall pots are made for orchids. The special shape prevents waterlogging and offers the queens of plants optimal conditions. For all other plants, Dark Stone and Grey Stone are available in a classic shape and in different sizes from mini to midi. An arrangement of several cover-pots is simply beautiful – be it in the same colour or in differing shades playfully combined.
Dark Stone and Grey Stone have a stimulating effect and are sources of inspiration for new home décor ideas. The cool colours of the cover-pots are an exciting contrast when used with other plant and home accessories in warm or hot colour palettes, that's what makes the Cozy Cottage look so attractive. Colour awakens emotions!
Cozy Cottage loves wood; Scheurich guarantees they are absolutely waterproof and no troublesome stains will occur from Dark Stone and Grey Stone.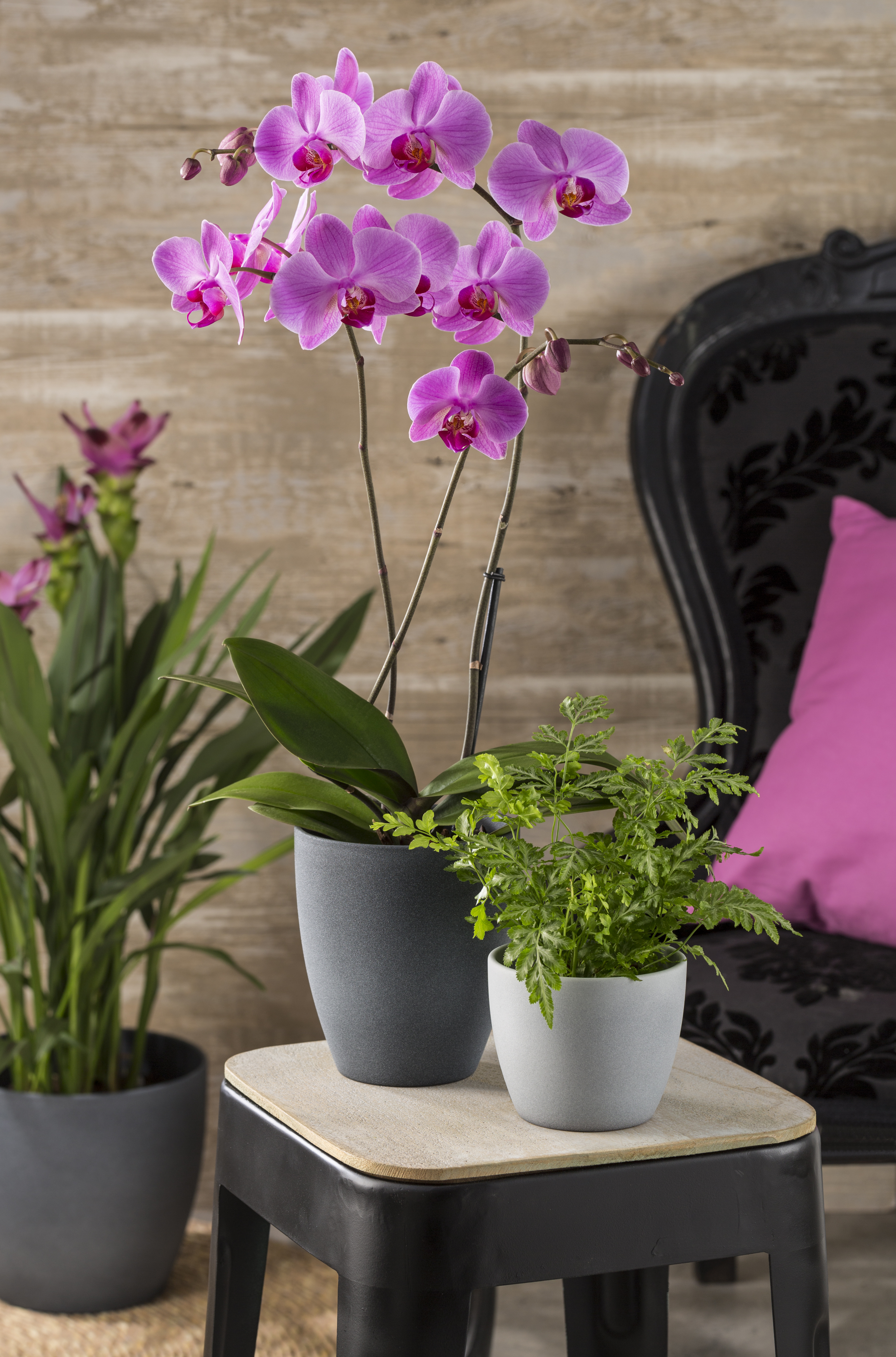 | Available sizes: | |
| --- | --- |
| Cover-pot: 11, 14, 16, 19, 22, 25 and 28 cm | |
| Orchid pot: 15 cm | |