Back to Overview
Elegance
En vogue
Elegance by Scheurich
Inspired by fashion, craftsmanship and design, Scheurich presents its new cover-pot series, Elegance. This range makes a real statement with its fascinating shapes and angles, the art of origami translated into beautiful planters, made perfect by the choice of the modern colour palette of Rose, Green, Grey and Alaska. All shades can be combined harmoniously with each other and with fern, flamingo flower or money tree. Elegance looks particularly impressive when matched with an orchid and placed on a side table or shelf.
These expressive, yet delicate looking pots, have a handmade look and give this newcomer a clean, fresh appearance. In particular, the on-trend colour Rose creates a stunning effect for this new series, because Rose leaves the romantic look behind and moves on to the next stage; a mature and fitting player for trend-driven interior designers.
Elegance positions itself as an exciting highlight in any room, creating differing moods. With this range, Scheurich has exceled in finding the perfect combination of simplicity and visual sophistication and when combined with an opulent orchid, Elegance knows to take a step back and concede the spotlight. Orchids are most particularly catered for in the high containers – water logging is not an issue and the sensitive aerial roots are kept high and dry!
In Elegance, French stylistic confidence meets quality made in Germany. These high end ceramic pots have a feel of fine china and yet are very resilient. All containers are 100 percent waterproof.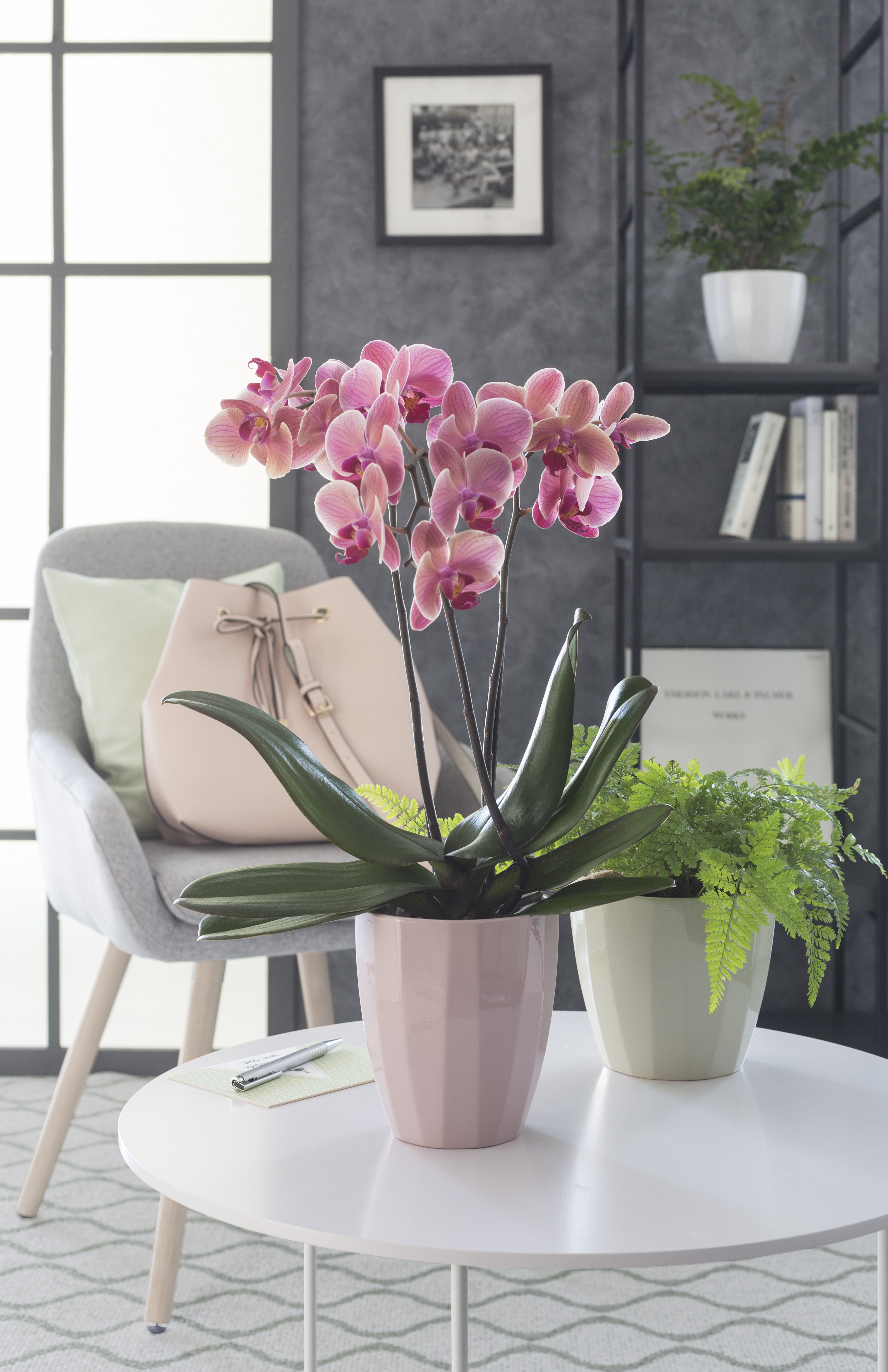 | Available sizes: | |
| --- | --- |
| Cover pot: 10, 12, 15, 18 and 22 cm | |
| Orchid container: 14 cm | |